How to arrange a funeral in 7 steps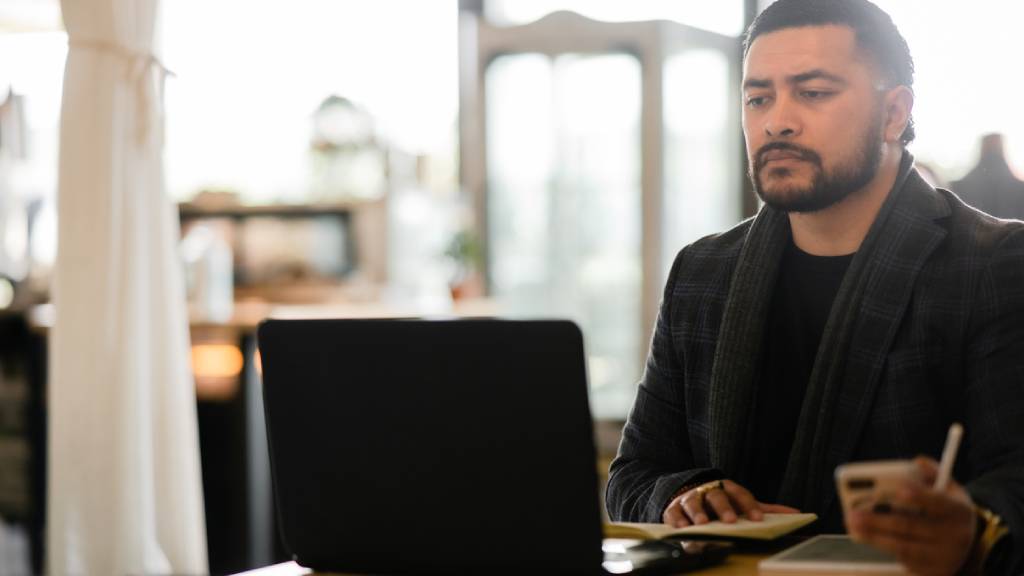 Arranging a funeral is something many of us will have to do during a lifetime. It's a tough job, but also a chance to pay your respects to a loved one by honouring and celebrating their life.
With all the emotions involved, it can help to break the task down into pieces so you can tackle them one at a time.
Ideally, your loved one who passed has made their wishes clear in the form of a funeral plan, but if they haven't, here are the seven key things you need to do when planning a funeral.
Pick a funeral home
If you regularly attend a church or your loved one did, this may help make the decision much easier. For others, you'll need to find a funeral home as the venue.
Yet more than just a venue, churches and funeral homes will help you through the entire process. They'll often take care of the administration tasks such as registering the death and organising transport of the body, and deal with third parties such as florists and celebrants.
This can lighten your load emotionally and physically, so it's the perfect place to start.
Let people know
Letting others know about the passing is a smaller, but important part of arranging a funeral. It's standard to post a notification in the newspaper, which can either offer simple details about the passing and the plans for the funeral, or it can include a short obituary outlining the deceased's life. Of course, you can also notify close friends and family via text or a phone. Social media can also be useful for sharing the news with younger audiences who wouldn't typically read the paper.
Decide between burial and cremation
One of the biggest questions you'll face is whether to opt for a burial or cremation, and you can also speak to loved ones to help you decide. The number of people choosing cremation is on the rise, with as many as 70% of deceased people being cremated in New Zealand. Part of this is simply down to the cost, as cremation tends to be cheaper than burial overall.
Choose a cemetery or place for the ashes
A final resting place should be meaningful, but it should also be practical. Hometowns and much-loved areas are popular choices. You might also try to choose somewhere that doesn't make it too challenging for local friends and family to visit the site so they can stop by more often.
Pick a casket or urn and other memorial items
A casket or urn is your chance to make the funeral highly personal. Traditional, classic options are popular, but don't be afraid to add a little flair to match the personality and style of your beloved. Both options can come in a range of styles, colours, and materials, and can even be hand-painted to add a more personal touch. You'll also need to decide on a headstone, which can also be highly personalised with photos and memories.
Decide on the order of service
Your church or funeral home will help with this one by offering a standard template, but you'll need to figure out the details.
Services usually include readings, eulogies (speeches), and music. You can hire a celebrant to lead the proceedings, or ask a trusted friend or family member to do the job. You can choose who speaks and their readings, or you can allow time for any guests to get up and share a few words.
You might even put together a slideshow of images to play during one or two of your beloved's favourite songs.
At the end of the service, it's common to treat guests to refreshments, including tea, coffee, and nibbles. Many funeral homes will offer this as an optional extra, or you can always host this gathering at a private home.
Determine how to pay for it all
Funeral costs in New Zealand can cost around $10,000 or more, so it's important to ensure there's money to cover this cost.
Sometimes, these expenses can be covered by the deceased's savings, from the sale of their assets, through their estate, or they may have Kiwisaver, or even qualify for a government grant or veterans' affairs payment.
Another option is if the deceased had planned ahead and has funeral insurance. Funeral insurance can generally pay out anywhere from $3,000 up to $30,000, and these funds will be available almost immediately to pay for everything from the funeral pamphlet printing to releasing a spectacular cloud of doves — it's totally up to you.
If you're considering funeral insurance, see how OneChoice Funeral Insurance can help or request a quote from our friendly team today.
23 May 2021