Best last-minute family holiday spots in NZ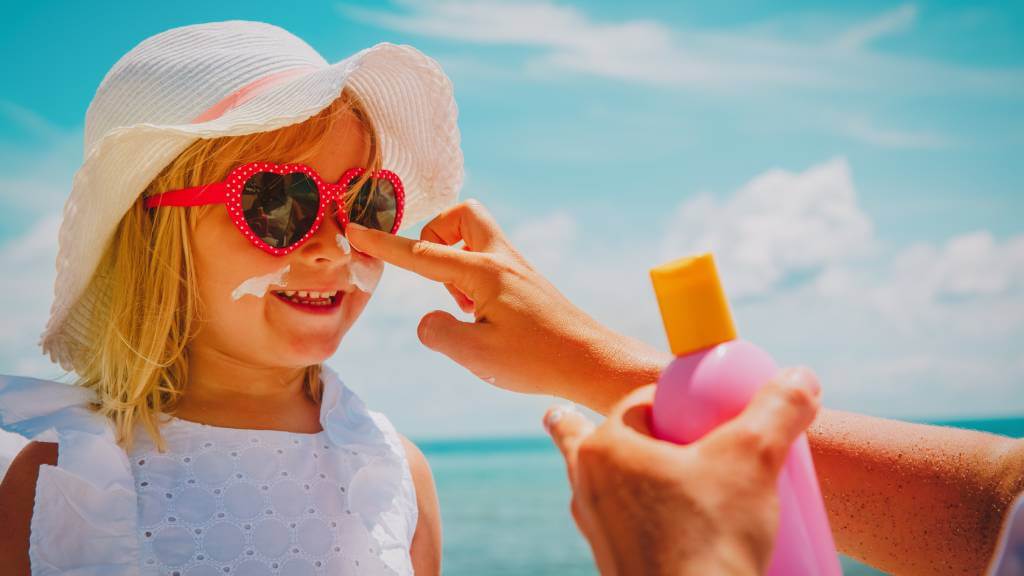 The unshakeable itch for a holiday can spring up at any time. With school, weekend sports, and other activities taking a toll, don't be surprised if you eventually have a horde of exhausted children begging for a break.
Fortunately, New Zealand is one of the best countries in the world for last-minute family holiday spots. We're not even going to soften that with a 'probably' or 'arguably' – it just is. And it's got some cracker holiday options for the kids. Here are our top picks for last-minute local holidays with young children (don't worry – there's plenty for adults to enjoy at these places too!)
Top family holiday spots for kids in the North Island
From the cosmopolitan life in Auckland to a huge selection of national parks, our North Island has heaps of spots to satisfy even the most demanding holiday seekers. Check out our favourite picks below.
1. Bay of Islands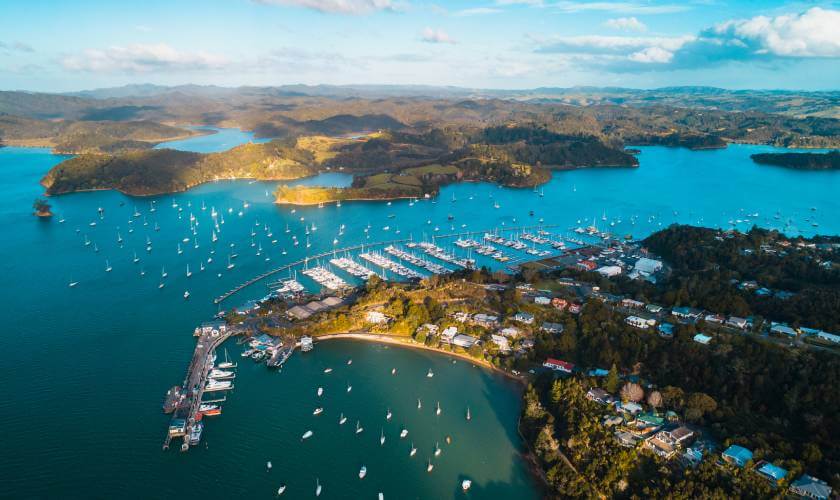 The Bay of Islands is a fantastic place just a few hours north of Auckland.
The kids can swim with dolphins, go fishing, and take boat rides out into the bay.
The Parrot Place in Kerikeri is a bright and squawky must-do, and Action World will be sure to suck up the last of their boundless energy.
Plus, you can make a stop at the Waitangi Treaty Grounds to teach them a little about New Zealand's history.
2. Kapiti Coast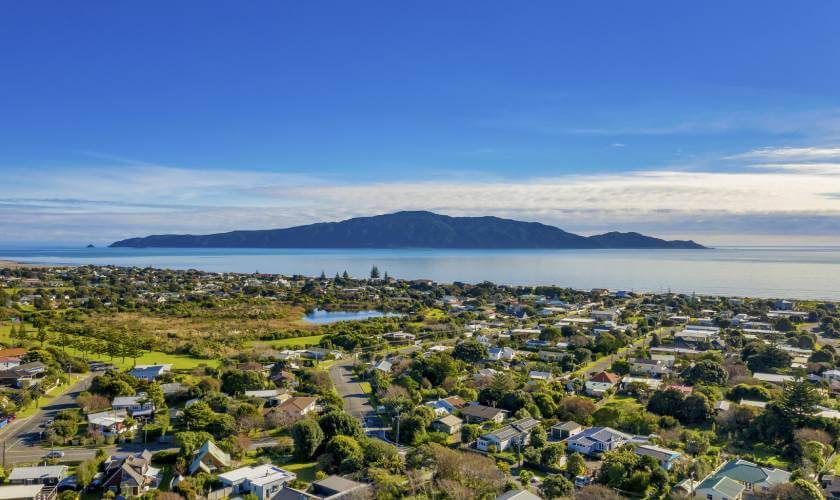 We know that a lot of people think the Kapiti Coast is mostly just a place for retirees – but hey, a lot of people think that about life insurance, and both are ideal for all ages.
There are beaches up and down the coast, as well as skate parks, mini-golf courses, swimming pools, playgrounds, an indoor raceway in Porirua, and a wildlife park just outside Wellington.
3. Gisborne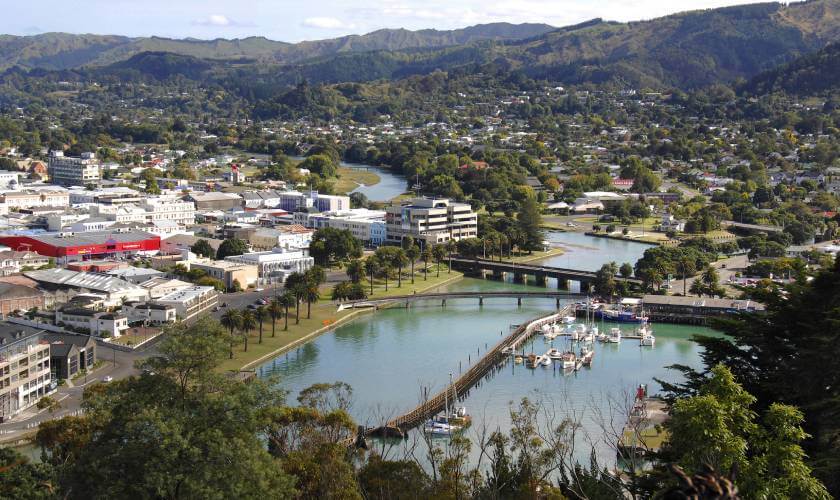 Gisborne is a place where you can learn to surf, feed stingrays, swim in hot springs, take a ride on the Gisborne City Vintage Railway, or simply spend all day flying down the Rere Rockslide (a natural waterslide).
There's also a rich experience of Maori culture to be had here, combined with great food, historical sights, and a strong sense of local traditions. If your kids are down to learn a thing or two, Gisborne is a great place to teach them about our proud national history and practices.
Top holiday spots for kids on the South Island
Renowned for natural beauty and scenic views, the South Island is a great place to catch that elusive peace and quiet that you rarely get back home. This is definitely the place to be if you're looking to escape the chaos of big city life or have a flock of energetic kids that thrive on open spaces.
4. Hanmer Springs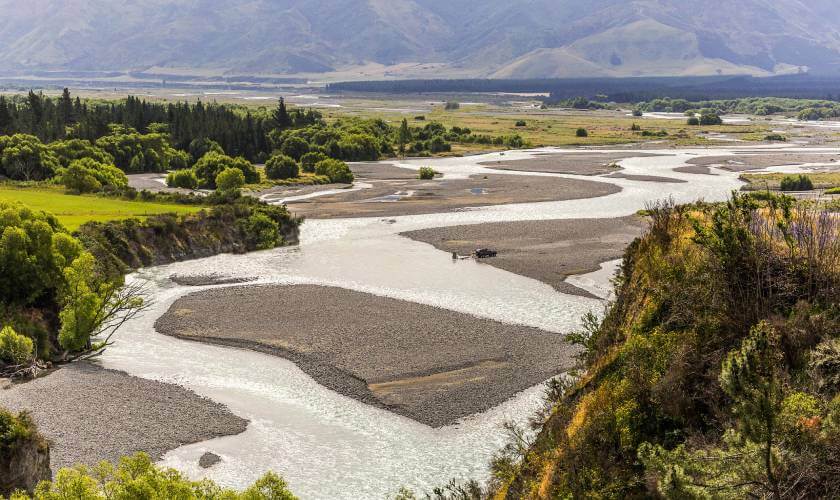 Hanmer Springs is a small town just under two hours north of Christchurch, and it's a sure-fire favourite with the kids (adults won't fuss either).
It's an alpine spa village where tranquil hot pools mean days spent splashing for the young ones and a bit of R&R in the spa for those who pay the bills.
Plus, the area is brimming with fun activities, from mini golf and jet boating to a fairy door walk and animal park.
5. Arrowtown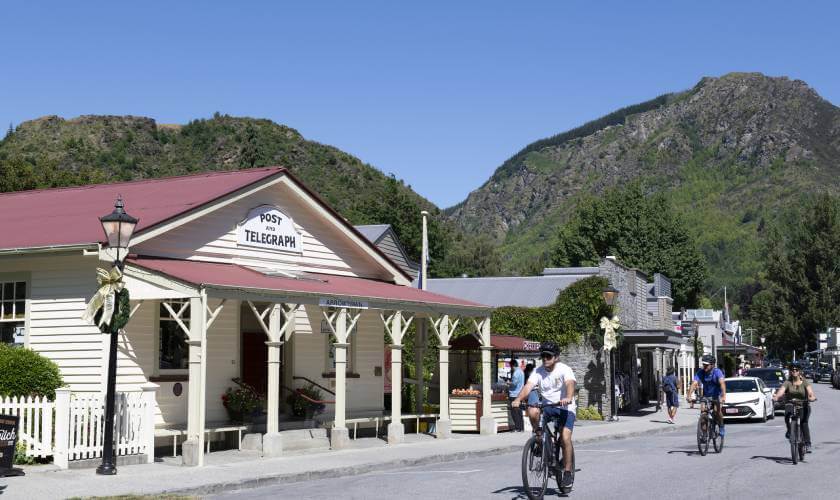 Arrowtown is a bit like Queenstown, except without the expensive accommodation prices and thumping nightlife. It's also only 20 minutes from Queenstown.
Panning for gold is a must-do (let the little tikes earn their keep!), the local biking trails are perfect for adventurous kids, and the playground and open-air pool are ideal for cooling off on those hot summer days.
6. Hokitika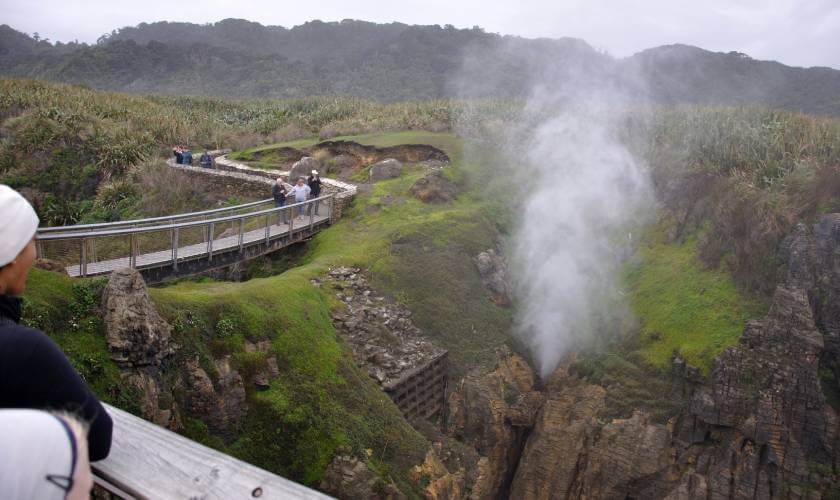 Hokitika is a tiny town on the west coast of the South Island, and it's an Aladdin's Cave of adventure for kids.
The National Kiwi Centre is the perfect place to introduce the next generation of human Kiwis to our national bird, and the Glow Worm Dell is a surreal experience for all ages. Head to the Hokitika stick sign on the beach for a selfie, and to the Punakaiki rocks to see these awesome formations.
Your last-minute packing list
Throwing things together at the last minute can be a recipe for swimming-in-your-undies-because-you-forgot-togs. Here's a quick list of the essentials:
Togs
Sunscreen, hats and sunglasses
Insect repellent
Snacks and water for the car ride
Torch (and spare batteries)
A roadmap for when phone reception inevitably drops out
A real camera
Reusable shopping bags (handy in a thousand situations, including actual groceries)
The kids
Other things to consider are NZ Travel Insurance and even life insurance. You probably won't need life insurance specifically for this trip, but it can be the kind of thing that's handy to have in place in case something unexpected happens. And it doesn't even take up room in your suitcase.
Head on over to the OneChoice Choice Reads blog for more family-friendly tips!
19 Feb 2020