Tips on creating a financial plan for your new family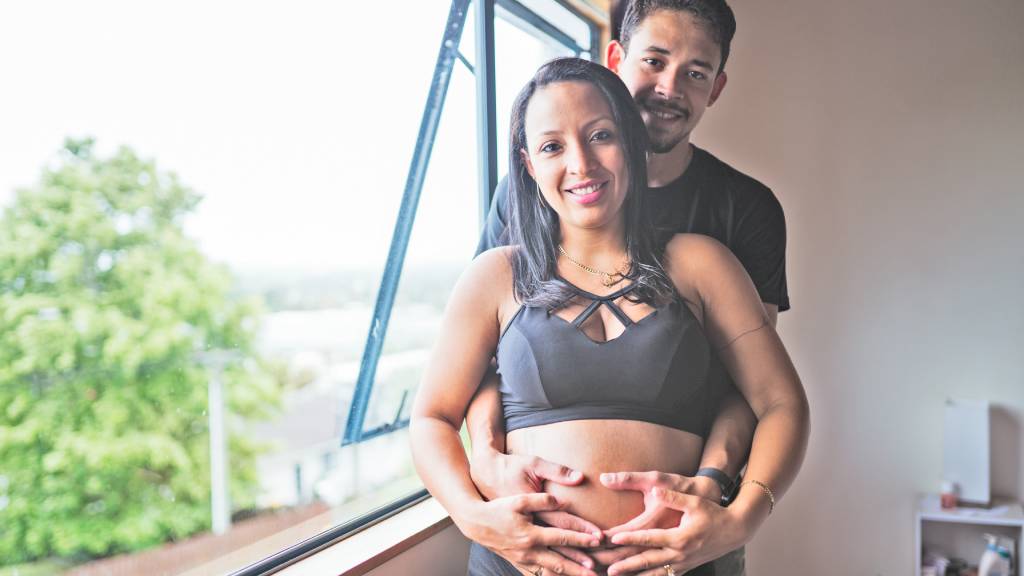 Starting a family can be as exciting as it is nerve-wracking, as any parent will tell you. And while it's easy to get wrapped up in planning for the birth and stocking up on cute onesies, there's something even more important to prioritise: your family finances, and how they could change.
When you factor in food, baby gear, clothes, play essentials, bedding, childcare and insurance, it's easy to see how a new baby can put a serious dent in your take-home pay. The average parent spends $13,644 on a baby in the first year of life and $18,765 a year on a toddler (that includes childcare), according to a 2014 Plunket, BNZ and Massey University study. So planning ahead financially isn't just smart; it could be downright essential.
Here's a 6 step plan for getting organised financially so your family is prepared for your bundle of joy, and the extra expenses that are heading your way.
Remember, the information below is a general guide only and doesn't take into account your individual needs or circumstances. Always do your own research and consult a professional for any decisions on your finances.
Check your insurance
It's always a good time to make sure you're insured for the things that matter most, perhaps even more so when starting a family. Deciding what type of cover you need will depend on your personal needs and financial situation, so you can always talk to an expert for advice. But aside from taking out insurance for the new family car, have you also considered your own life?
Life insurance can help your family get through any curveballs life throws at you, such as a death, terminal illness, or even a serious illness. It's always nice to know that the people who make life worth the ride are covered should anything happen to you.
Look into your leave entitlements
There's no way to sugar-coat it: your income could take a hit in the months or years after having a baby, so it's a great idea to investigate the entitlements you're eligible for (and apply early). One potential option to look into is Best Start payments – it's a weekly payment you can receive from the government in your child's first year (how much you receive depends on your income). You may also be able to get Paid Parental Leave (PPL), which could really help lessen the gap during the months after you bring your bub home. Eligible parents and carers can claim it for up to 26 weeks and the payment ranges between $189 and $606 per week. It's best to seek financial advice if you're unsure of what you're entitled to.
Figure out what you need to buy (and what you don't)
It's all too easy to spend up big on the best pram, cot and baby gadgets before your new bub even arrives – but try to resist the temptation. It might be a good idea to conserve funds for everyday living expenses (nappies, baby wipes and creams can set you back $1,750 per year alone). Plus, let's be honest: will your new baby care if his or her pram is a top-of-the-range model with all the bells and whistles? Probably not.
Now's the time to consider ways you could potentially save money, such as buying second-hand items or even asking for advice from other fellow mums and dads out there. If your family and friends have older kids, chances are they've got most of what you need in storage, and they'll be only too happy to pass it on to you. You can save an absolute fortune on baby essentials this way, and there's no shame at all in re-using perfectly good baby clothes, strollers or a crib.
Draw up a will
If you own property or assets together as a couple, you should already have a will – but no judgement if you haven't gotten around to it yet; research shows at least 50% of Kiwis don't have one. But making sure your estate is sorted can be even more important if you're a parent. If something were to happen to you or your partner, you'll want to know your offspring are protected and provided for and drawing up a will makes you think about how that might look if you were no longer around. Contemplating your mortality is never fun, but it's the responsible thing to do when you're raising a family. Here's some tips on what should be in your will.
Create a new family budget
What you spend your money on can change big time when a baby comes along – and budgeting for what you'll need can ward off any nasty shocks when the bills come rolling in. Having a budget will help you see where you can cut back in order to afford your family's newest arrival.
Along with the income you have coming in, you'll also want to consider medical expenses, ongoing living costs, bills, rent or mortgage payments, childcare and other outgoings in your budget. Childcare alone is considered the highest expense for parents, with some families paying $11,500 per year per child. A budget can help ensure you're prepared to cover these kinds of costs.
Master your saving skills
Parenthood only gets more expensive as your family grows, so taking steps to plan for the future is a smart move. You may want to look into starting an emergency savings fund for any unexpected events that could come up (broken fridge, anyone?) and socking money aside for your child's future education. It's also a great feeling knowing your family has a plan B when it comes to finances.
Having kids can put pressure on the family finances but ultimately, it's one of the best things you'll ever do. And having a financial plan in place can give you a road map for the expenses coming your way and help alleviate some of the stress around raising a family.
This article is an opinion only, provided for general information purposes only and is not to be considered or relied upon as professional or personal advice. If you have legal, tax or financial questions, you should contact an appropriate professional.
16 Oct 2020