Funeral costs and paying for funeral expenses in NZ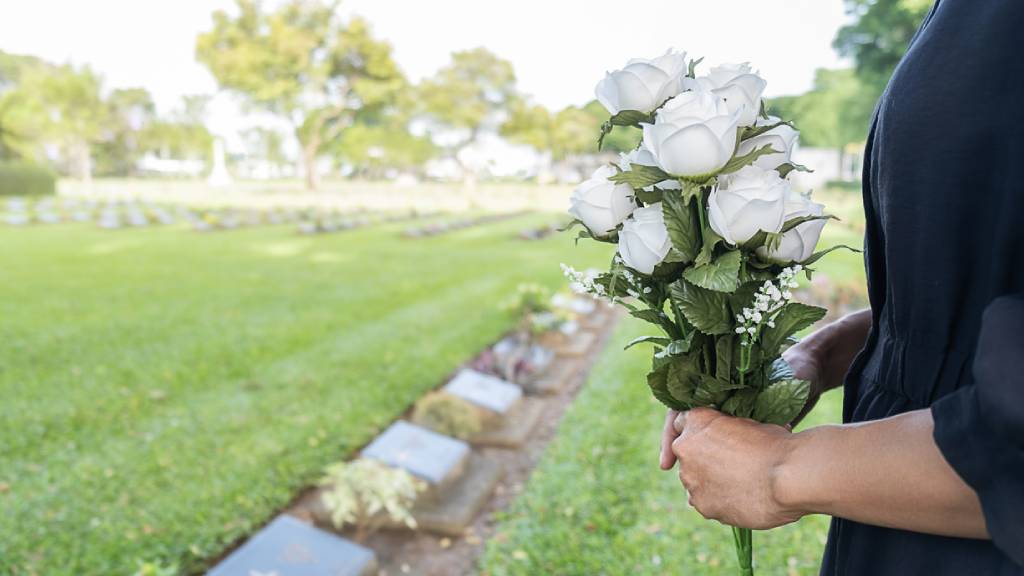 Funerals are bittersweet. They're an outpouring of love, a chance to share and cherish memories, and celebrate the life of a loved one or friend. Yet they're also solemn and often heartbreaking.
With so much emotion involved, we tend to overlook a major part of funerals: the cost.
Even relatively simple funerals can cost thousands. The average cost of a funeral in New Zealand can be as much as $10,000 or more, and many people may not have the money to pay for this upfront. So like any other big expense, you may wish to consider budgeting and planning for your funeral, so your family isn't caught off guard.
Here's a breakdown of funeral costs in New Zealand, and your options for covering the expenses.
A burial plot
Burial plot costs can vary, and it's all dependent on the location and style of plot you purchase. For example, a standard quiet plot tucked away in the countryside will be more affordable than a scenic plot in or close to a city. The cost will also increase if you're looking to bury two people on the same plot (as is common for couples or family members).
The plot itself can therefore cost anywhere from around $1,000 to $7,000. For example, the cost of a burial plot within Auckland Council ranges from $2,349 up to $6,613 for a plot that allows for two body burials and up to eight sets of ashes. Costs vary by location, so it's important to do research into your area and be prepared ahead of time.
One important thing to remember here is that it's common for there to be a time limit on plots. That's to say, you can pre-purchase a plot, but if it's not used within a certain time frame (usually around 60 years), then it goes back to the city council. This isn't usually an issue when pre-purchasing as an adult, unless you're planning to break a lifespan record, which is currently 113 years and 109 days in New Zealand.
Cremation
Cremation is another cost that simply depends on the location and who's facilitating it. Typically, city cremations by private companies are the most expensive, whereas rural cremations by councils tend to be cheaper. According to Consumer NZ, using a council-owned crematorium means that the cost of cremation can be between $525 and $900. Privately owned crematoria can be more expensive, with services usually costing between $700 and $1,100.
A coffin or casket
From the simple and standard, to elaborate and even hand-painted, coffins and caskets can be as personal as you want them to be. Purchasing one by itself will usually cost anywhere from $500 up to $8,000. One recent source suggests that coffins cost about $2,500, and headstones start from about $1,000. It all depends on the material, detailing, handles, lining, and finish. You may also be able to get a cheaper price when you purchase from a funeral home as part of a larger funeral package deal.
An urn
Urns are a more cost-effective choice when compared with traditional burials, which might be part of the reason why many Kiwis are turning to this option. An urn by itself can cost roughly $200 up to $600, depending on the material, size, and detailing.
Internment fee
As well as paying for the burial plot, you'll need to pay for the actual burial itself. The price here changes depending on the cemetery, and on the plot — it will cost more for extra depth if you're planning to bury two on the same plot. Internment or "digging fees" vary from council to council. As an example, in Auckland Council, digging fees range from $1108 to $1860 and in Dunedin City Council, internments cost $1,685.
A headstone
Headstones can be understated plaques, large ornamental pieces, or even big statues. On average, people pay roughly $1,000 upwards for a headstone, with a more intricate headstone costing upwards of $5,000. It all depends on the materials, size, and details you think is best. This includes everything from a photo of your loved one, to a lengthy inscription, to a sculptural piece that reflects their life.
Transporting the body (including hearse fees)
Transporting the body to the funeral home, and from there to the burial site, all takes special care. Usually, your funeral director will make arrangements, and all you have to do is pick your favourite hearse. This cost will depend on the company you work with, and how they charge for these services, including the cost for hiring the specific hearse. Hearse hire varies from company to company, and also depends on what kind of transportation vehicle you would like and may be included in the fee for the service. In fact, in New Zealand, anyone can transport a body without a special license, but there are some special requirements for transporting a deceased person. This could be an option for those who wish to save on costs.
Embalming and other preparation
Embalming, and other preparation such as hair and makeup, and burial clothes, will add to the overall cost. Embalming itself will be roughly $700, whereas other preparation costs will be anywhere from $100 up to $1,500, depending on what's needed or preferred.
Cool room services and storage
Between the passing and the actual funeral, you'll need to pay for storage and care of the deceased. This is usually charged at a daily or nightly rate, so will depend on how much time it takes to organise a funeral. Some funeral homes will include this in their package, but other places may charge approximately $70–$100 per day.
Funeral home or church fees
Another relatively large cost for funerals is the fee from the funeral home, venue, or church. These fees usually include a number of items, from the service itself, to meeting with the family, coordinating all requirements, directing the funeral, registering the passing, and administration. Be sure to speak to your venue to see what they offer, as they might cost more, but include services such as hearse hire, storage, or celebrant fees within their overall package. The cost of a funeral can vary depending on several factors , so it's important to know what you're getting.
Celebrant or minister's fee
A celebrant or minister will lead the funeral service, and you can expect to pay anywhere from $450 upwards for a celebrant, or the price may be included in the package if you choose to use a funeral home or funeral director service. This person can work personally with the family or funeral director to help oversee the funeral arrangements, which can be a huge help when grief makes it difficult to make decisions or plans. That said, having a celebrant lead a funeral is entirely optional. You can lead it yourself or ask a cherished friend or family member to take a leadership role in the proceedings.
Catering food or drinks at the reception
If you're hosting a gathering after the funeral, you may want to offer guests food and drinks so they can mingle, share stories, and settle their nerves with a nice cuppa. It will depend on the number of people you expect to attend, but catering can cost around $30 - $60 per person, so $750 to $1500 for around 25 people, if hosted in your home or a similar private space. You may be able to save on costs if you DIY the catering or ask friends and family to pitch in.
Smaller costs
There are also a number of smaller costs that can add up to a few hundred all together, so keep these in mind as well:
Flowers
A death certificate
Doctor's fee
Medical referee
Death notice in the paper
Printing the funeral program
Paying for funeral expenses
There's no two ways about it — funerals can be costly. While there are definitely areas where you can try to keep costs down either by opting for the simpler version (such as with headstones and coffins), or by DIY (acting as a celebrant or hosting a reception at your house), you can still expect to spend some money. Not to mention, if you feel all the bells and whistles are what's required, then why not pull out all the stops?
Fun fact: The term 'pulling out the stops' comes from playing an organ. That's another expense if you want an organist to play at the funeral!
Anyway, there are a few options for paying for these expenses.
Often, costs come out of the deceased's estate — their savings, assets etc.
In some cases, low income earners can receive financial assistance from Work and Income New Zealand. This is capped at just over $2,000 and can go towards the most necessary parts of a funeral.
Or, prior to (and in advance of) any funeral being required, you can also consider the purchase of a funeral plan with a funeral home, or funeral director service.
One other option could be to have funeral insurance, which allows you to pay a regular premium in return for a lump sum benefit amount that gets paid to your family/nominated beneficiary/estate when a funeral insurance claim is made. Your family can usually receive this within one business day of the insurer receiving the required paperwork, so there's no waiting around when it's needed.
Start by requesting a quote for Funeral Insurance with OneChoice
23 May 2021