Bach to Basics: Top 7 activities to do with your weekend at the beach house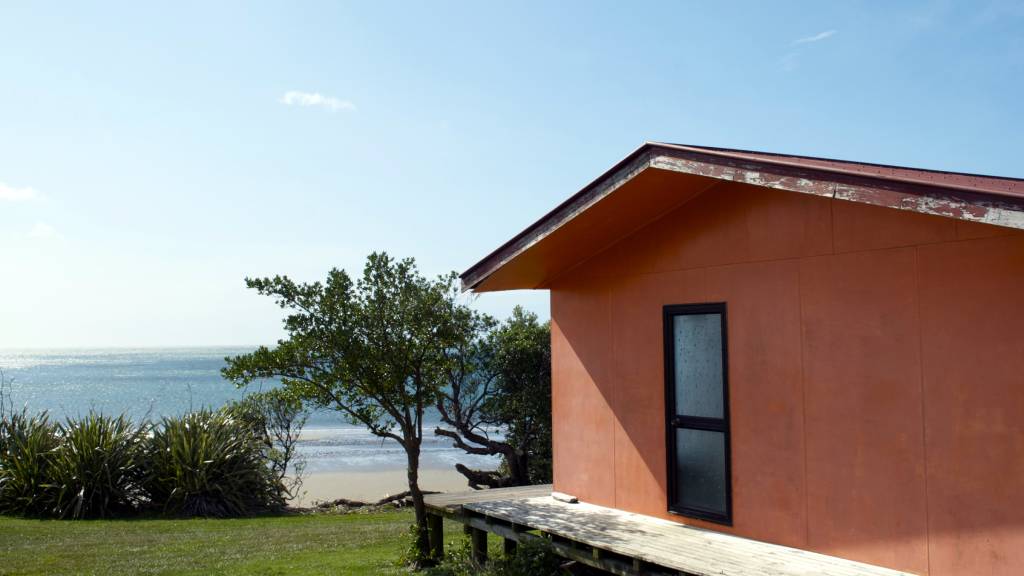 Has there ever been a year when us Kiwis have deserved our bach break more?
We think not.
This year, everyone is on the nice list, and here's hoping that the weather joins the party and stays clear while we celebrate!
This is a year when we can all do with a break, and there's no better place to do that than at a classic bach. Whether it's one that belongs to someone in the family or simply something cosy you found online, there is no sweeter feeling than counting down the days until you can get away from it all and relax at the bach.
In case you've forgotten what it feels like to truly unwind, or simply need a little inspiration, we've put together a list of seven activities you might enjoy at the bach this summer.
Picnics
Picnics are the best excuse we have to splash out on fancy cheese, hummus, and slightly overpriced strawberries, then spend several hours doing nothing but chatting, enjoying the view, and eating everything in sight.
A good picnic is one of the best ways to spend a long sunny afternoon followed by a long balmy evening, so invest in a good blanket and basket and start deciding on your favourite chutneys now.
BBQs
If you don't have at least one BBQ while on holiday, does it even count as summer? That's a tough one – but instead of spending precious time wondering, it's best to just grab a plate and get on board.
Stock up on your favourite sausages, steaks, and kebabs, and don't forget plenty of veggies such as asparagus and capsicum to grill on the barbie as well. But don't just follow our ingredient list – chuck on whatever yummy foods come to mind and start exploring new combos yourself.
Pro tip: Check the gas as soon as you arrive at the bach. Better to know if it's empty right away rather than find out when you start cooking. And most importantly – don't forget to snap the tongs a couple of times to make sure they're in good working order.
Hiking
After all those picnics and BBQs, you'll likely be ready for a spot of exercise.
Fortunately, you can walk in practically any direction in our country and enjoy spectacular views, plant life, and birdlife unlike anywhere else in the world. Be sure to do a little research ahead of time so you know where you're going, take plenty of water, let others know your route and when to expect you back, and for the love of all things summer, wear bug spray!
Biking
We have some of the best biking trails in the world, so whether you're looking for a relaxing spin along rolling roads or a challenging downhill obstacle, there's something for everyone. Check out some of our favourite biking spots for the scoop on where to go.
That said, know your limits, wear protective gear, and research the route before you go. Oh, and wear bug spray.
Swimming
From Cape Reinga to Bluff, and even across to Stewart Island, the bach's natural habitat is by the ocean. And that means swimming – preferably in a wetsuit if you find yourself on Stewart Island.
You're never too old to jump over waves or fail spectacularly at body surfing, and simply getting out there and paddling around is an easy way to make the days pass in moments. Just don't forget to apply, reapply, then reapply that sunscreen again.
Kayaking
Glide over the water, discover secret coves, and head out into the bay to see if you can spot dolphins with your kayak. If you don't have one of your own, it's probably not too far from the nearest rental place that will let you hire one out so you can spend some magical time floating on the water.
Board games
After a full day out adventuring and playing in the sun, it's time to crack out the battered box of Pictionary, scream about yellow fruit with Bananagrams, and avoid Monopoly unless you want to start drama.
This is also the time to mix a batch of classic Kiwi onion dip to pair with your favourite chips for the evening refreshments.
Kiwis, here's to us. We worked for this one and we all deserve some time at the bach this summer.
Now, this isn't your traditional bach activity, but getting your life insurance sorted with OneChoice before the summer really kicks off will let you give yourself a pat on the back for ticking off an important piece of life admin before getting stuck in to kayaking, hiking, feasting, and board gaming these holidays.
22 Dec 2020