Eco-holidays: The best eco-friendly escapes you should take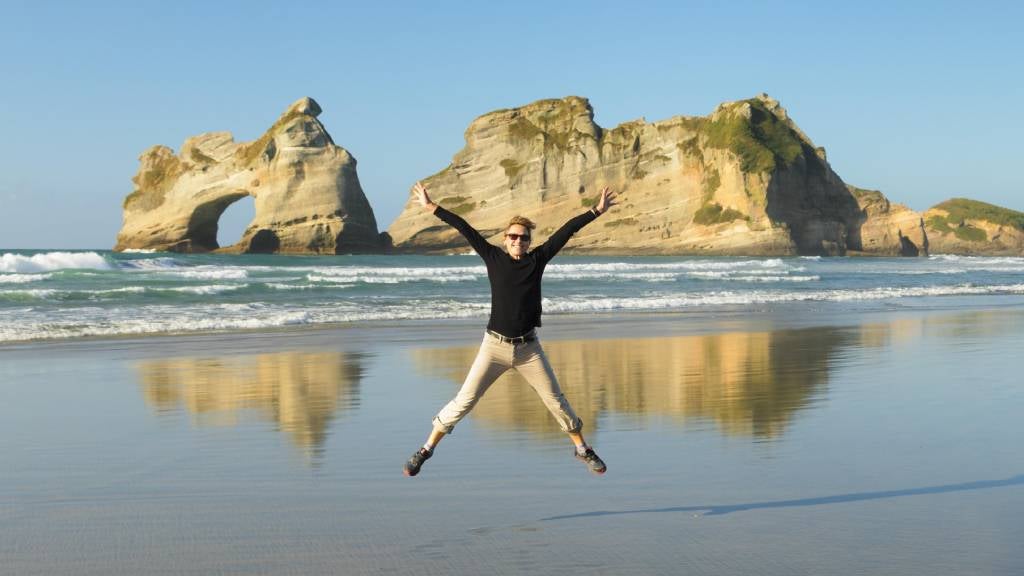 By a show of hands, how many of you could do with a holiday right now?
We reckon your co-workers (or dog, if you're still working from home) are probably wondering what you're doing with your hand in the air.
There's never a bad time to take a holiday, or at least plan one so you have something fun to look forward to.
And since we're getting inspired to live an eco-friendly life, here are some of the best eco-friendly holidays in New Zealand.
Eco-friendly holiday ideas
One of the best eco-friendly holiday ideas anywhere in New Zealand is to tackle one of the Great Walks. Whether you stay in the huts or the campsites, you'll be using very little electricity, getting around with only the fuel in your legs, and creating minimal waste as you can only consume what you carry (so you'll be keeping your packing list to a minimum!). They are all over the country and offer some of Aotearoa's very best views and scenery every step of the way.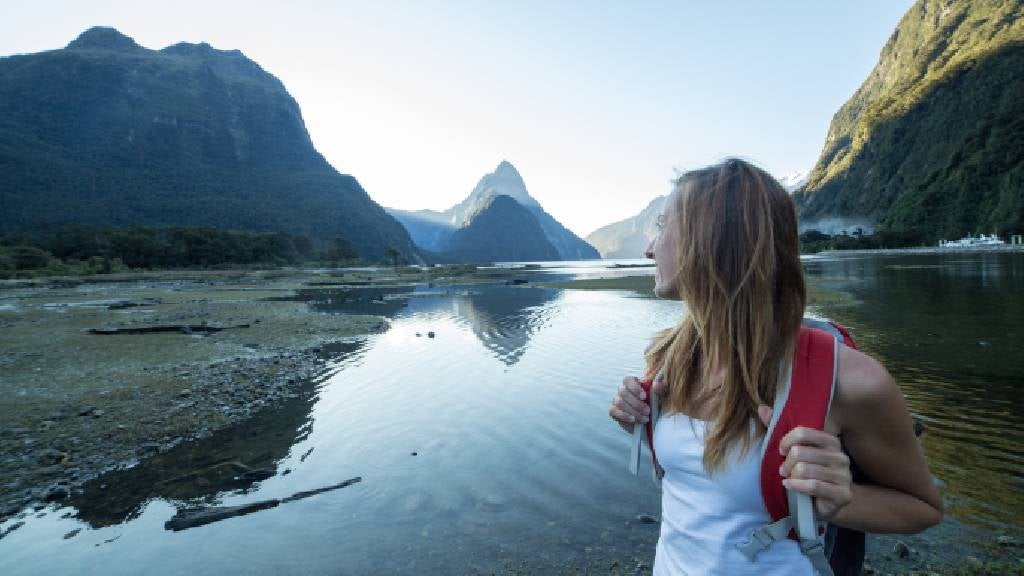 To spend your time actively working to help the environment, you might consider a volunteering holiday. Organisations such as Wild Heart Project offer opportunities all over the country where you can go and do work such as tree planting, weed clearing, beach cleaning, and much more. You stay for exactly one week with all accommodation and food included as you make a difference to your surroundings every single day.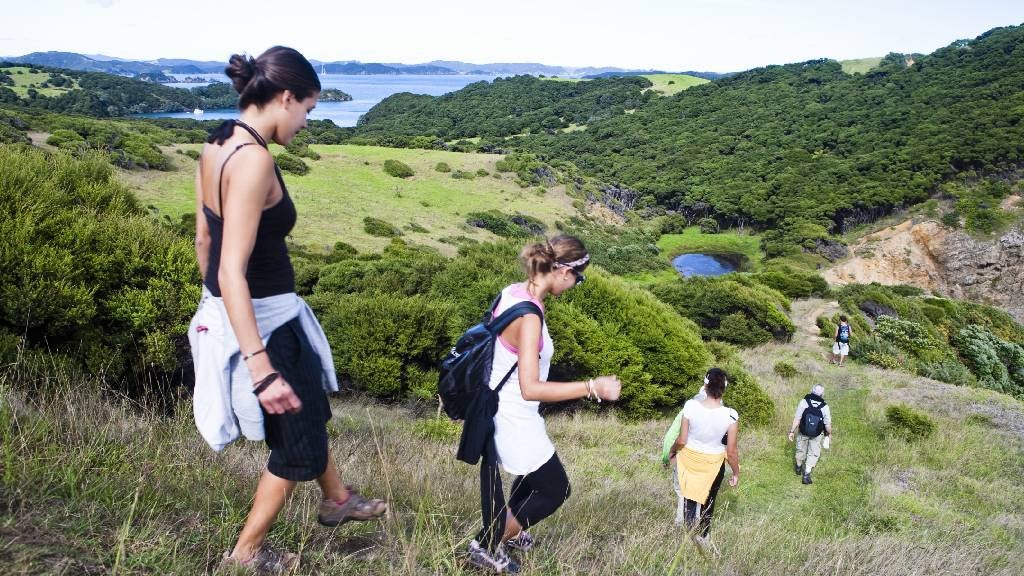 Finally, you can visit an actual eco-sanctuary, such as the Urupukapuka Island Recreation Reserve in Northland. This stunning island looks and feels like a tropical getaway, with plenty of water sports and beaches for the whole family to enjoy. It also runs a conservation centre over summer where you can learn about the island, including Project Island Song, a restoration project dedicated to native birdsong.
Eco-friendly accommodation options
A popular choice for eco-friendly accommodation is The Flying Fox in Wanganui. It is accessible only by cable car or boat and offers a range of choices from camping to glamping to cozy cottage stays. They are mostly off the grid, which means they use composting toilets, harvest their own water, and use solar generation for power (although they are connected to mains power as a backup). They are also surrounded by lush bushland, making it the perfect escape into nature.
For a beach escape, you can't go wrong with a visit to Little Greenie. This Golden Bay eco-retreat was the first in New Zealand to achieve a 9 out of 10 HERS rating for its energy efficiency, thanks to measures such as passive solar power, off-grid technology, and low-energy use. It also happens to be located on a particularly stunning spot overlooking the beach, so it's win-win, really.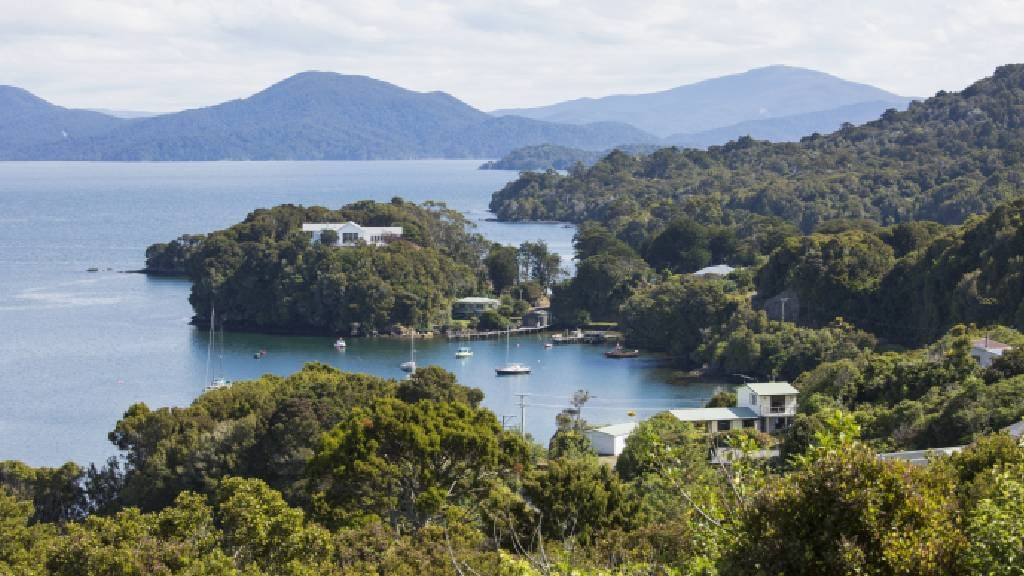 Finally, for those who love the mountains and want to care for them, The Headwaters Eco Lodge in Glenorchy is the place to be. The Eco Lodge and private chalets were built with local materials, use 50% less energy and water than traditional buildings, and best of all, are committed to generating more energy than they use over the course of a year. Being surrounded by some of New Zealand's most dramatic mountain scenery, this is truly a place where you can both appreciate and care for nature.
It may be time to also consider life insurance. OneChoice Life Insurance provides cover which can help your family cope financially if the unexpected happens. Better still it's easy as to request a quote.
15 Nov 2022