Biking and Hiking – fun ways to see New Zealand and keep fit!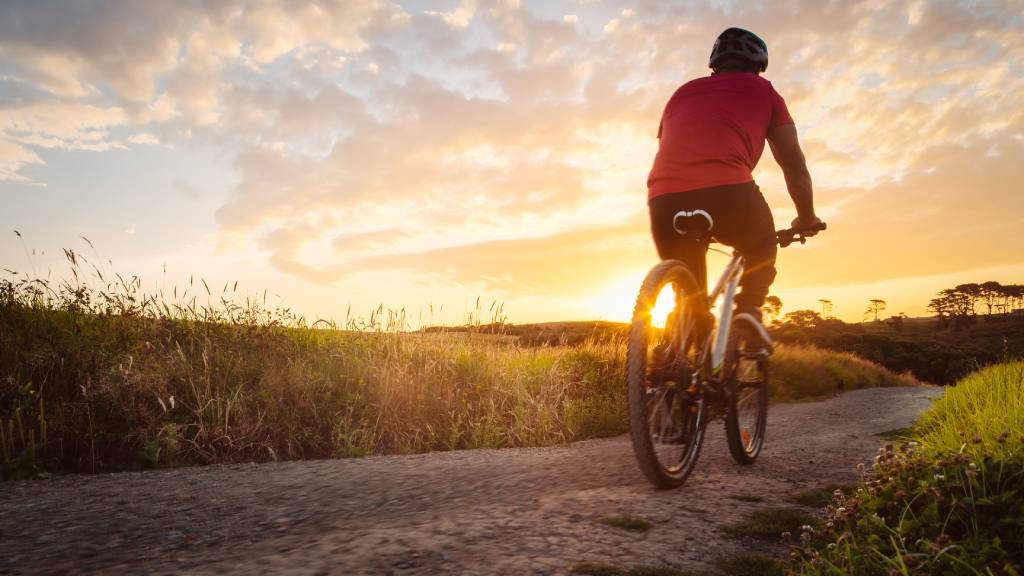 Summer is nigh, which means we're all out of excuses for not getting out to exercise more.
Yet once you do start exercising, it's incredible how quickly your fitness builds and how enjoyment only grows with every step on a walk and every pedal on a bike. To top things off, we have some of the most enviable hiking and biking trails in the world – and at least for now, we have them all to ourselves!
Not only will exercise by foot and by bike help you get out and see more of our spectacular country, it can also improve muscle strength, increase blood flow, lower your risk for heart disease, and lower your blood pressure. As for the intangible benefits, there's no shortage of those either, with exercise contributing to lower stress levels, reduced anxiety, and improved sense of community.
Without further ado, here are a handful of our very best hiking and biking trails.
The Abel Tasman Track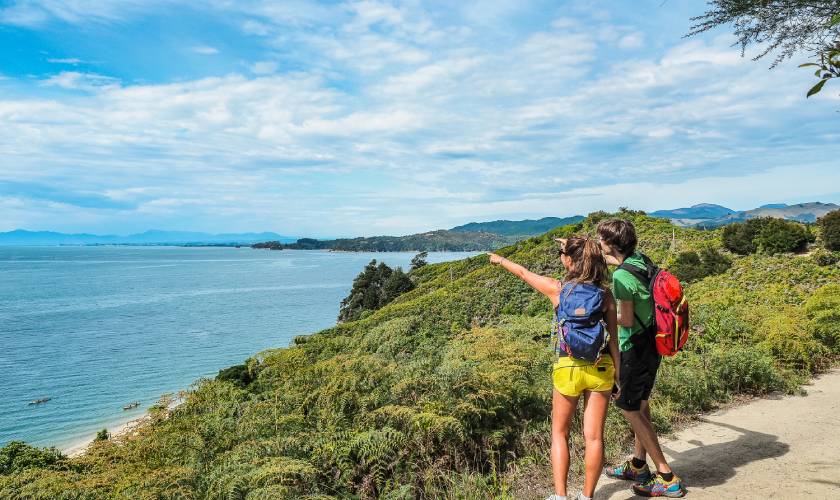 Slinking around a 60-kilometre stretch of exquisite coastline is the Abel Tasman Track at the top of the South Island, one of our Great Walks and simply one of the best walks – anywhere.
It promises pure golden beaches, phenomenal coastal views, lush forest hiking, striking cliffs, and even the occasional adorable seal. While there are hilly parts to this track, the beauty of it is that you can opt to walk just parts of it, or tackle the full five-day hike, or even stretch it out for longer to really take your time.
You can book Department of Conservation huts for a roof over your head each night, or pack a tent and stay in campsites along the way.
The Karangahake Gorge Historic Walkway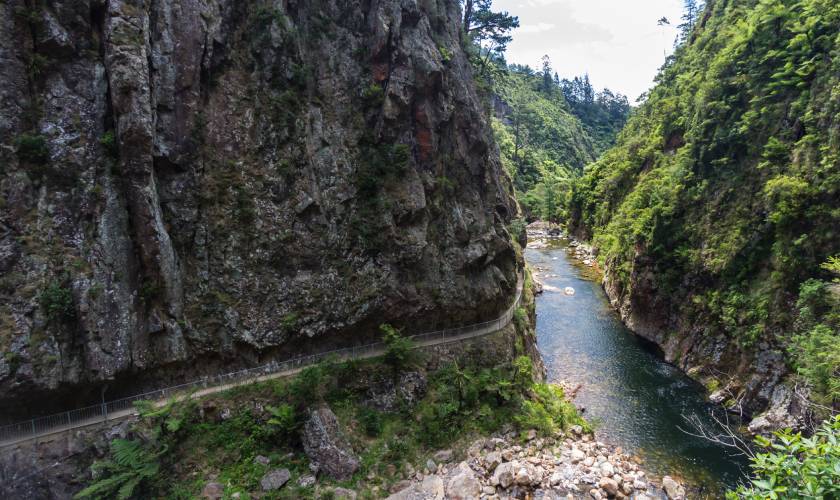 The Karangahake Gorge Historic Walkway is a relatively short and easy walk at the base of the Coromandel. Avoiding too many stops, it will take roughly four hours for a return trip, but do the thing some justice, and you'll easily spend the day here.
The hike follows an old railway trail, so you'll be exploring a natural gorge setting, as well as tunnels, mines, beautiful native trees, and towering cliffs. You can complete this hike at any time of year, but it's best to go on warm days so you can jump in the swimming holes to cool off along the way.
The Great Lake Trails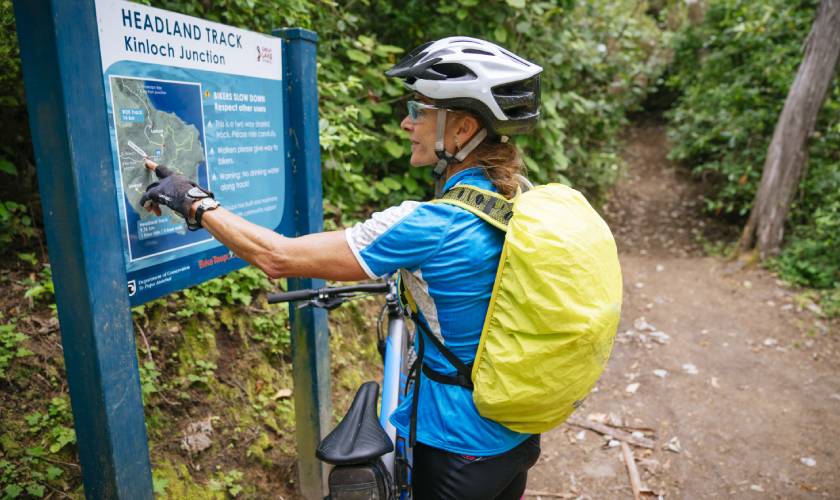 There are technically three Great Lake Trails, all of which are found on the northern shores of Lake Taupo, and all of which offer exceptional beginner biking trails.
The Waihaha trail begins at Kinloch and takes you to Waihora Bay, whereas the W2K trail starts at Kinloch and finishes at Whakaipo Bay – both of which take roughly four hours. The K2K trail begins at Whangamata Road and heads to Kinloch, and is the longest at roughly five hours.
These trails take you through forests, alongside and over rivers and canyons, and give you million-dollar views of lakes and mountains. They undulate but are never steep, and shuttles and bike hires are available from Taupo for a more convenient experience.
The Otago Central Rail Trail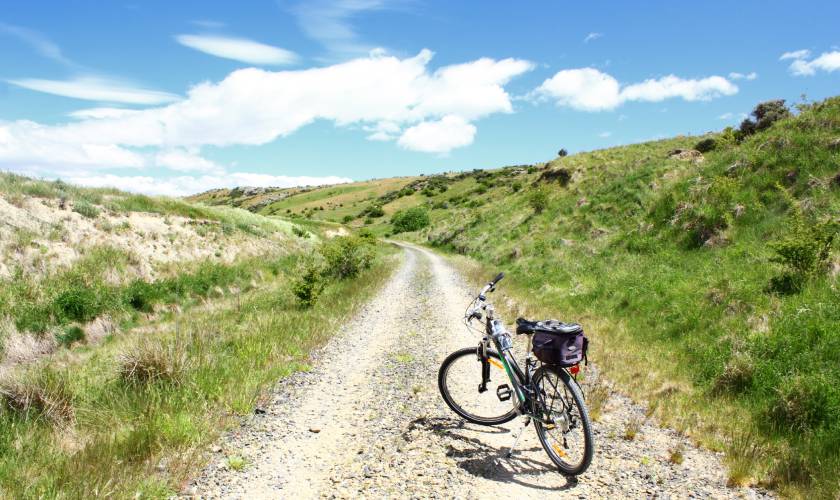 The Otago Central Rail is the country's original cycle trail, and the inspiration for the New Zealand Cycle Trail network. It takes you along an old railway line between Clyde and Middlemarch, covering up to 152 kilometres of epic landscapes and pioneer history along the way.
But before that distance sees you putting your helmet back into storage, keep in mind that you can hire an electric bike to take over the pedalling when your legs get tired. Plus, there are plenty of tour guides and shuttle operators to ensure you don't have to carry your life on your back if you take a multi-day trip.
With warm days, fewer tourists than the country has seen in decades, and some of the world's best scenery on our doorstep, there's no reason not to get out and try New Zealand's top hiking and biking trails. Living life to its fullest is simply something Kiwis do, and we'll be here cheering you on and can help to make sure you're covered with a great life insurance policy in the background.
25 Nov 2020