Budgeting for life's big moments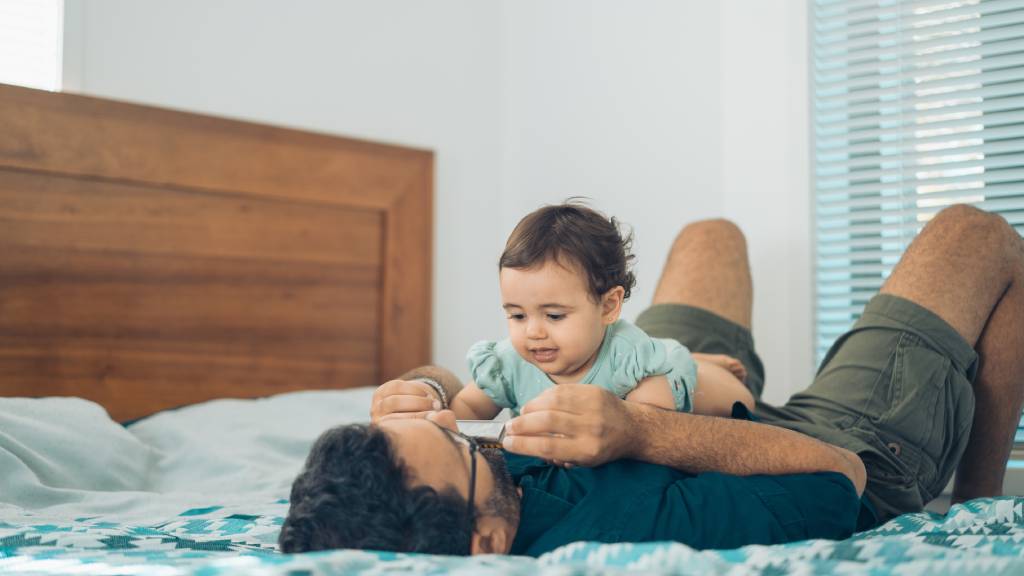 Many of us may live from paycheque to paycheque, but taking the time to plan and budget for big life goals or unexpected expenses could be one of the cleverest things you ever do.
And while it may be harder to save like you used to (especially if the COVID pandemic has affected your work or income), creating manageable goals can still give you a sense of control and reward (even if it takes you a bit longer to get to the finish line!).
Here are three common scenarios where a little planning and saving goes a long way.
Starting a family
Deciding to have a baby is a huge decision for any couple, and one that definitely warrants careful planning and budgeting. You don't want to be arguing about money during a 3am feeding session — trust us!
Research shows that babies can cost on average $13,644 in the first year, so creating a baby budget and saving well before your bundle of joy arrives is a worthwhile venture. It'll also ensure you're able to enjoy the time with your family rather than worrying about money.
Here are some things to consider in your baby budget:
Income and entitlements Chat about who's going to take time off to look after the baby and look into entitlements such as Best Start and paid parental leave.
Future plans You may also want to consider having a will and life insurance, so your new bub will be taken care of if you suddenly pass away.
Fertility treatments Will you and your partner need to budget for assisted reproductive treatments? How about acupuncture or help from alternative therapists?
Pregnancy/birth Do you want to have your baby in a private hospital? If so, you may want to consider pregnancy cover as part of your health insurance, and be aware there could be waiting periods for this. And don't forget to factor in tests or ultrasounds that you may not be covered for, maternity clothes and other pregnancy related expenses.
Baby gear All those big-ticket items can cost a bomb if you buy them new — we're talking about prams, car seats, cots, baby clothes, toys, and so on. If you can snap up what you need second hand, you could save some money.
Daily expenses You'll need to factor in nappies, formula, and food for your baby, plus childcare costs if you need them!
Buying your first home
Signing on the dotted line and grabbing the keys to your first home is one of life's most exciting moments. It can also be one of the most expensive, so you'll want to be across all the costs and budget for all contingencies. Here's what you may want to consider:
Saving a deposit While many lenders require a 20% deposit, if you're a first home buyer, you may be eligible for a First Home Loan which only requires a 5% deposit.
Look into entitlements If you've been making regular KiwiSaver contributions for the past 3-5 years, you may be eligible for a First Home Grant of up to $10,000.
Lawyers and conveyancing You'll need to factor in funds for lawyer's fees (to look over sale agreements or mortgage paperwork) and conveyancing fees, where they handle the transfer of the new home to you. Costs vary for this. It's ideal to find a lawyer who's ready to jump into gear before you go home shopping!
Doing your research Given your home is the biggest and most expensive purchase you'll ever make, hiring a qualified builder to look over the property and identify any problems could save you from nasty surprises in the future!
Mortgage costs Paying off your home loan may cost a bit more than paying rent, so consider budgeting early for those monthly mortgage repayments.
Ongoing costs If you buy an apartment, you may need to factor in additional costs such as strata levies or body corporate fees. In a house, you'll need funds for maintenance, council fees. You may also want to consider looking into life insurance so that your payout could help your family with the mortgage payments if something happened to you.
For help working out a home-buying budget, try a tool like this one.
Health scares or life's curve balls
Everyone needs an emergency fund. Especially when you consider that life can throw you a curve ball when you're least expecting it: a broken down car, a serious illness, or a job loss and a mortgage to pay. In one study, 37.5% of Kiwis say they'd only have savings to tide them over for up to a month if they lost their job tomorrow. Not a fun situation to be in!
When you have to face unexpected expenses without savings, your options might be limited. If you ever need to borrow money from friends or family, take out a loan, or go into debt to get out of strife, having an emergency fund could give you peace of mind.
How much should be in yours? The answer will be different for everybody. It's sometimes recommended to have at least 3 months' worth of living expenses put aside, but as everyone's situation is different, it's best to talk to a financial expert about your own needs. Here are some tips to get your savings fund started:
Open your emergency fund in an account you can't touch. It'll stop any temptation you may have to withdraw funds for a new pair of shoes or mid-life crisis purchase.
Start small. Consider setting a goal and then breaking it down into small chunks. Setting a goal of $20,000 from the get-go can be intimidating so why not start with something a little smaller? Setting 'mini goals' along the way can help keep you motivated.
Cut back on expenses You might do this by cancelling subscriptions you don't need, setting a strict budget for weekly lunches, or ringing around utilities for cheaper deals. Anything helps.
Bank any extra funds. Tax returns, inheritance, work bonuses or a nice monetary gift from your parents can be tempting to spend, but they can also make a nice addition to your savings fund.
Looking forward
If you've felt a bit out of control during the pandemic or been forced to put big plans on hold, you're not alone. By planning ahead, you could lessen any stress or anxiety you may have around money.
If you're struggling to budget or need advice, chat to a financial planner who can advise you on how to achieve your goals according to your current circumstances and lifestyle, and they can map out a plan for you to follow. Good luck!
23 Mar 2021