How to exercise online with a workout buddy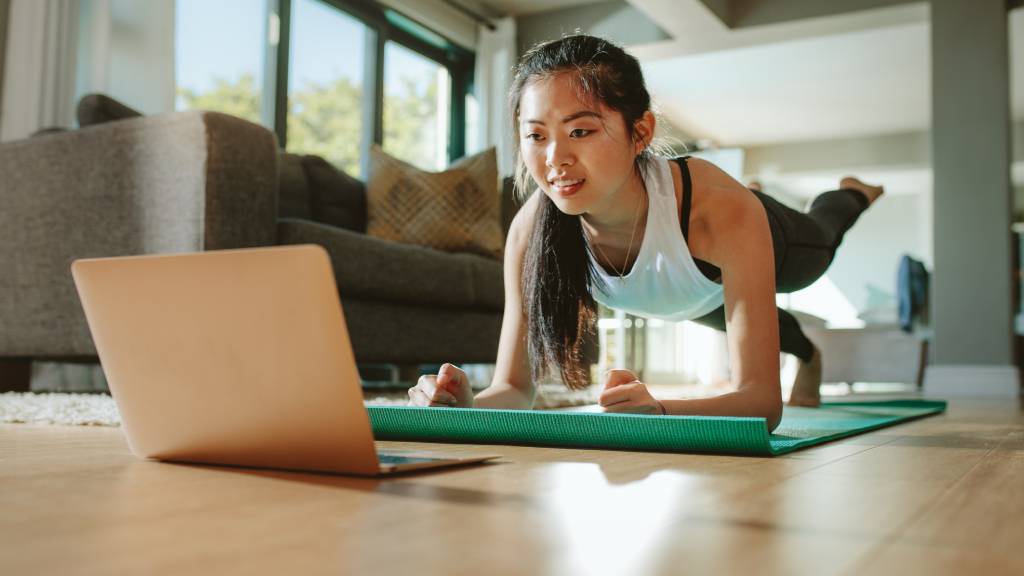 Recent years have shown us that anything is possible, whether it's a health pandemic, a national lockdown, or one of many other things. But the upside is that we've been given an excellent excuse to sit around at home baking, eating all the baking, and finally having an undeniable reason why it's not your fault your gym card is gathering dust!
As much as gobbling down banana bread and making the most of sleep ins will never get old, there's still that voice in your head (or that incessantly active friend) saying it's time to stop neglecting the sneakers and work up a sweat for the sake of your health once again.
After all, keeping busy and exercising regularly can do wonders for your mental health, and we all need as much of that as possible in these uncertain times. One way to stay healthy while also keeping up with your social life is to work out with a mate, and thankfully the internet has made that much easier.
Check out these sweat-inducing apps with your workout buddy – there's a good chance that you'll both love and hate them (the apps, not your buddy!).
Rumble
Rumble isn't technically an app – it's a daily boxing class that airs live on Zoom, so you and your buddy can watch and sweat together, even if you're apart.
Sign up on Rumble TV and prepare yourself for 45 minutes of boxing-inspired exercises. You won't need any equipment for bodyweight classes, although you will need dumbbells (or something equivalent – laundry detergent bottles work a treat) for the weights classes.
You can both agree to turn your cameras off so no one can see you if you prefer, but there's a 1,000% chance you will go harder with your buddy keeping an eye on you!
Johnson & Johnson 7-minute workout
Only got 10 minutes to spare from your busy brownie-baking schedule? Spend seven of them working out and three lying on the floor regretting eating too many brownies beforehand.
The Johnson & Johnson 7-minute workout is free and quick, making it a fast favourite for time-strapped sweaters. You and your buddy can do it together, or you can use the in-built tech in the app to share your progress with one another and keep each other honest.
Blogilates
It might be a made-up word, but there's nothing made up about how much your abs are going to ache once you're done.
Blogilates is an app, a YouTube channel, and a blog, all of which are run by super fit and friendly Cassey Ho. As well as on-demand workouts, you can check out the recipes, motivation, and body positivity content for a full service.
This one is catered more towards the ladies, but the aspiring guys will find these sweat sessions are open to all.
Why connect to a workout buddy?
It's one thing to connect to an app, but why bring a buddy into the mix?
Even if you prefer to work out alone, a friend will help you stay on track, push you to go as hard as you can, and will give you someone to whinge to when everything hurts the next day. That said, it will also give you someone to celebrate with when you start feeling fitter, healthier, and happier.
Because after all, being fit and healthy may assist you during an application for life insurance. It also gives you the strength and energy to get through the day both physically and mentally. You can give yourself a pat on the back knowing that you're helping your buddy stay healthy, too.
21 Aug 2020