5 reasons this could be the time to reinvent your career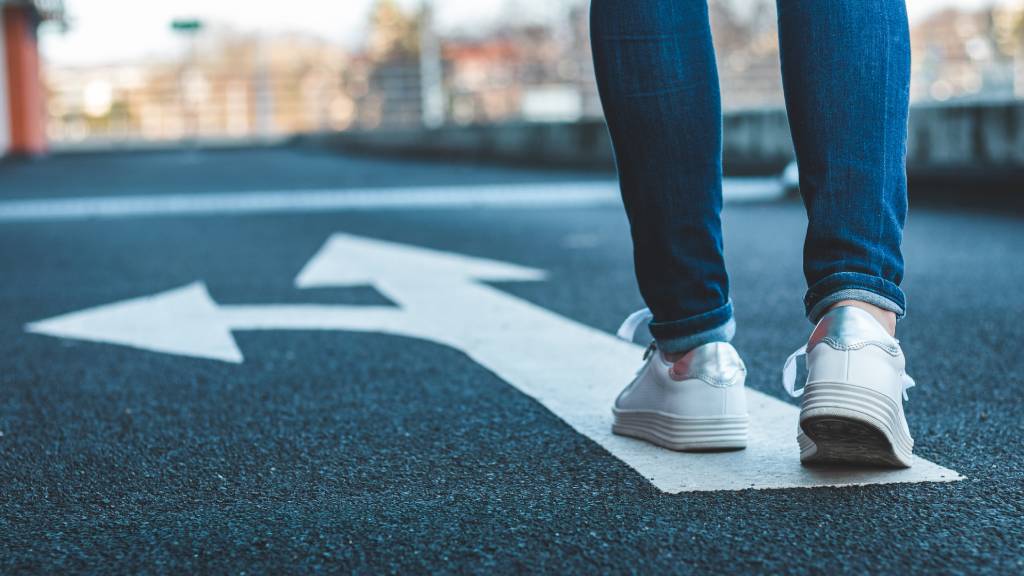 The past few months have served as more of a shake-up than the final season of Game of Thrones, and this virus has resulted in everything from cancelled travel plans and weddings, to lost jobs and diminished incomes. Just quietly – we're all a little glad that the restrictions have started to go away!
Our team of five million have taken hits, and it's more than understandable that it might have you questioning a few things in life right now. And yet, now's the time to stay focused on the positives more than ever.
How to focus on the silver linings
Think of it as a reset: Instead of the usual lightning quick lifestyle we've become used to, we've all had some downtime to think about our next steps. Do you want to return to what your life was like in 2019? Or do you want to take it as an opportunity to reset your lifestyle?
Remember what these hard times have earned us: New Zealand is in a unique and highly enviable position – we have largely beaten COVID-19. Our heavy lockdowns may have cost us in terms of the economy, but they also saved lives, and allowed us to return to a way of life that is almost normal within the country, even while countries overseas continue to deal with lockdowns and increasing infection numbers.
Cherish time at home and with family: How many times have you wished you could stay home instead of heading to work, or spend time with family instead of colleagues? Even though the reason hasn't been ideal, the outcome has been positively wonderful. It has meant extra time on hobbies and spent with family, which is less of a silver lining and more of a fluffy chunky silver duvet.
It might make way for something better: If you are one of thousands of Kiwis who have lost jobs due to the pandemic, we truly feel for you. Yet we also want to remind you that despite how it feels now, it might lead to something better. Perhaps your next job will offer better pay, more holiday leave, a nicer boss, a shorter commute, a four-day work week, or a swanky company car? These things aren't just wishful thinking – they are absolutely possible.
Why now's the time to reinvent your career
1. You have the time to search: Whether you're working from home, on reduced hours, or out of work completely, this is one of those rare occasions when your job hunt may not be affected by being too busy at a current job. You may have the time to revamp your CV, search for new roles, write great application letters, and go to interviews, all without inviting suspicion from current co-workers and bosses.
2. You have the drive: The iron is hot, and it's time to strike. You may have wanted to change career for some time, or you might have only just realised your old ways simply aren't for you – either way, you may be able to make use of this enthusiasm and drive by diving headfirst into a new education, training, or job. It will help you to make it through the early days of a new change that can be challenging as you pick up new skills and 'start over'.
3. You have the time to retrain: Being out of work can feel hugely demoralising, but productively using that time to learn a new skill can combat those feelings and result in a better, newly skilled you. You could enrol in a tertiary study program, take a trades course, or sign on as an intern – all avenues of learning are worth exploring when they lead to a shining new career on the horizon.
4. No one will think twice: A lot of people are afraid to change course due to fear of how it might look. Right now, all bets are off. Heading back to school or starting over in an entry-level position won't be questioned by future employers – it may likely work in your favour as you can show you can pivot when required.
5. Why not now?: The best time to make a career change is the day you decided you don't love your current one. Failing that, the best time may be right now. The time will pass either way, and you can either spend it continuing along the same path, or perhaps a year from now you'll be in a whole new career!
How to reinvent your career in the time of COVID-19
Research what's in demand: If you're not sure which direction to take, a good place to start is by looking at what's in demand. Right now, that's HR business partners, civil engineers, plumbers, and project coordinators. There are shortages in an array of industries, so you are bound to come across something that catches your interest, and you will have more confidence moving ahead knowing that there are jobs out there for you.
Talk to those in your dream roles: Ask around your friends and family, or simply reach out to people on LinkedIn to ask about your dream career. Find out how they landed that role, what kind of training they did, and if they have any advice for someone moving into that career. Often, their industry insight will be extremely valuable, and you may be able to form a long-lasting relationship you can lean on for advice in the future as well.
Research training institutions and schools: We're fortunate enough to be open for business – and that includes the business of study. Look at your options for retraining to get started with some form of basic certification that will give you leverage when applying for new roles.
NZQA lists education providers around the country, making it easy to search by region and industry.
Consider a life coach: Making a career change is incredibly exciting and opens countless new doors, but it won't always be easy. You may need support and advice along the way, and someone to help keep you going when you inevitably hit a hurdle. A life coach is a trained professional whose entire purpose is to help you reach your goals – and that's exactly the type of person you'll want on your team when you make the jump (or hey, you could retrain to become a life coach yourself!).
You can run a search on LinkedIn or Google, or explore the professionals listed on Noomii.
COVID-19 has thrown us all, but instead of getting right back on that horse, why not get on a bike, a go-kart, or even a superyacht? No one ever said riding off into the sunset was ever only meant for jockeys.
28 Aug 2020