5 effective tips for reducing your carbon footprint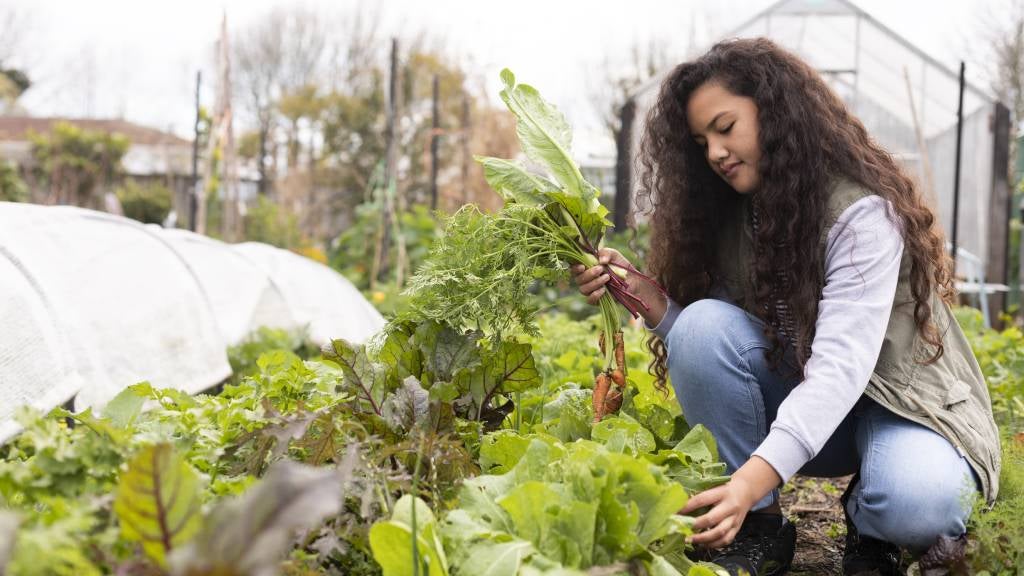 We're a country known for our 'clean, green' reputation, and many of us are taking steps to be even cleaner and greener.
Roughly half of us say brand/product sustainability is a consideration when making a purchase, and one in five say that choosing a brand that is sustainable or offers a lower impact is the most important factor.
We're always on the hunt for great new ways to reduce our carbon footprint, and we know that even the smallest steps add up. So here are five ways you can effectively reduce your own carbon footprint, and feel like one of Captain Planet's Planeteers!
1. Make second-hand your first choice
When it comes to the three 'R's, re-use is the first on the list for a reason. You can of course re-use your own items (from drink bottles to fabric shopping bags), but don't forget to re-use other people's gently used items as well.
We all need new things from time to time, but instead of heading to the shops or online, make second hand stores your first port of call. This includes online secondhand items, such as those on TradeMe.
You might be surprised at the great range and quality of items available second hand. It can take more time and patience than making a beeline for the shops to find what you need, but it can give items a second life, rather than consuming something new.
2. Grow your own foods
In New Zealand, more than half of our carbon footprint comes from imports. There isn't much we can do about being a relatively isolated country, but you can take small steps to reduce your own personal imports.
Growing your own fruits, veggies, and herbs at home can help to cut down on your grocery bills and your footprint. Instead of requiring various transporters to bring your lettuce to your door, you'll use your own two feet from the garden.
Even if you don't have the space or the green thumbs to grow your own, try to stick to buying locally sourced produce that doesn't have to travel far to reach you (farmer's markets are great). And if in doubt, aim to buy produce that's in season, as out-of-season products are often shipped in from elsewhere.
3. Switch to a low-flow shower head
Here's a quick and easy one – switch out your shower head.
A low-flow shower head can save 50 litres of water for every six-minute shower, and save your hot water bill as much as $150 per year.
For extra savings, consider switching your taps to low flow styles as well.
4. Choose eco-friendly holidays
Whether it's a camping trip down the road or an overseas holiday, we certainly love our travel. And after a couple of years being cooped up during the pandemic, many of us are looking to factor sustainability into our plans.
One survey found that 72% of us rank sustainability as an important factor when planning travels.
There are loads of options for choosing eco-friendly holidays. You might stay in an eco-friendly accommodation option or opt for low emission transport to get where you're going.
You can also do all the usual things you'd do at home, but might forget when on holiday, such as taking a refillable water bottle, buying local foods, and using the same towel more than once rather than a new one each day at a hotel.
5. Keep your tyres properly inflated
It's common knowledge that owning and operating a car isn't the most eco-friendly habit. However, for the times when you can't walk, bike or bus, and until you can swing for an EV, there are ways to at least minimise your footprint in your current vehicle.
One of the simplest ones is to keep your tyres properly inflated. An underinflated tyre creates extra friction between the car and the road, which requires more fuel to make the car move.
In fact, by being just 10% underinflated, your tyres can increase your fuel consumption by as much as 2%. It's worth keeping your tyres properly inflated for those savings at the pump.
Extra for experts: Eco-friendly funerals
Eco-friendly funerals are also becoming more popular. From sustainable woods for caskets to using trees as grave markers, there are various ways you can reduce your footprint one last time.
Alternatively, you can ask that guests opt to donate to environmental charities instead of gifting flowers. This is a great way to honour your loved one and support a worthy cause in the process.
Having insurance could mean you can plan your farewell just how you'd like it, with enough cover to make it as sustainable as it is beautiful. OneChoice Funeral Insurance provides a lump sum to your family when you pass away, so like your plan, it will be one less thing for them to worry about.
15 May 2023