4 of the best glamping and camping spots in New Zealand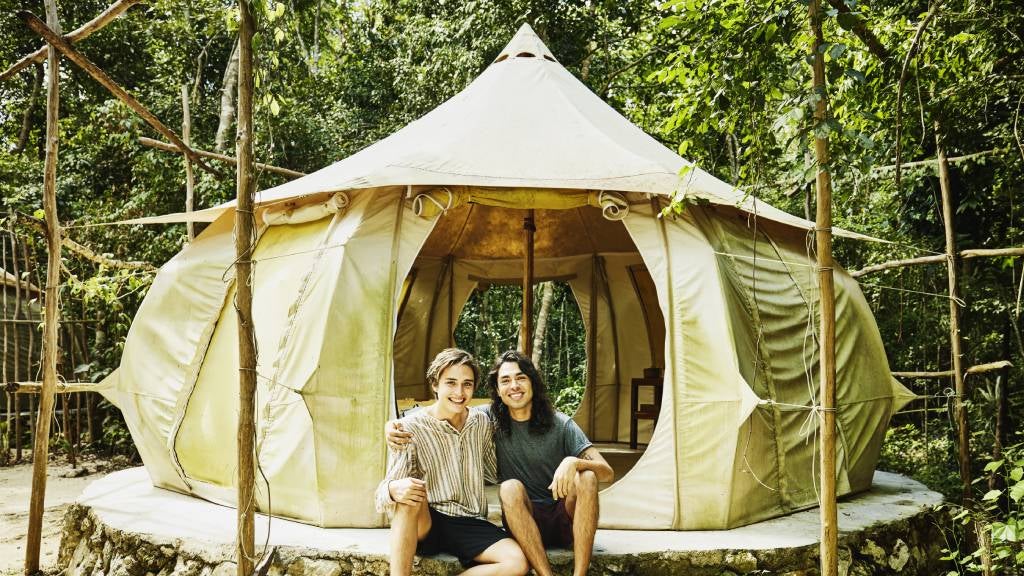 Do you love taking a road trip out into nature and spending time in beautiful places, but hate having to carry a tent around, set it up, then sleep in its humid confines? Or do you love nothing more than camping the old school way, with your own gear, your own wheels, and a chilly bin full of your fave bevvies?
While glamping combines all the natural scenery of camping with the creature comforts of a real bed and a roof over your head that you don't have to set up or break down, camping gives you that "I did it myself" feeling. Let's take a look at some of the best glamping and camping locations across our beautiful country.
So, whether you are camping, road tripping or glamping in style, here are some of the best spots – 4 of our favourites anyway!
Some of the best spots to glamp, camp and road trip
#1: Underhill Valley – North Island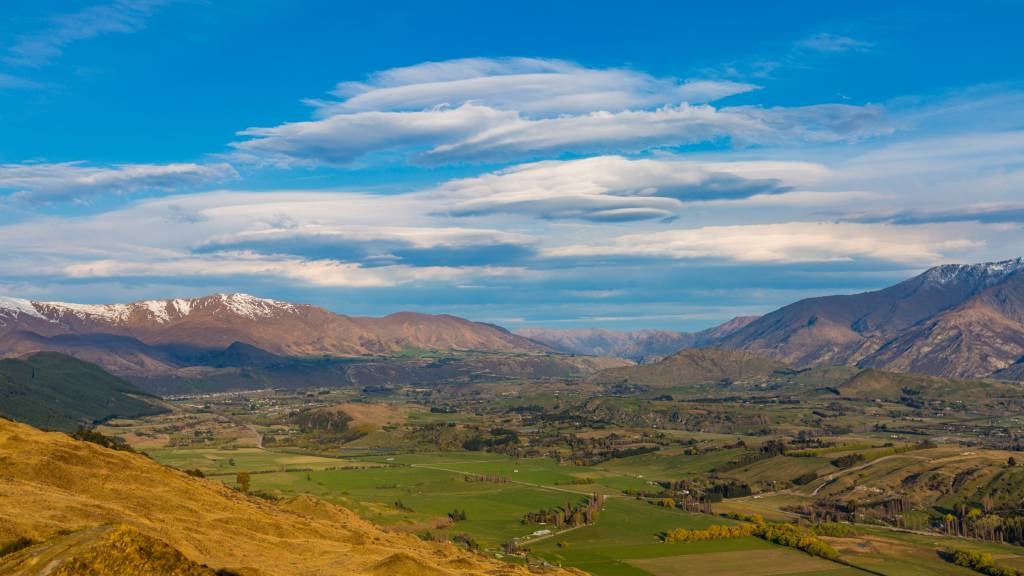 Our tourism reputation skyrocketed after the Lord of the Rings films, with many visitors coming to explore filming locations and see the 'hobbit homes' for themselves.
At Underhill Valley you can get a taste of a hobbit adventure as you stay in a cave-style house built into a hillside with native timbers and rustic ironwork. There's an outdoor bath, a coal range for heat, and a spectacular vista on your front doorstep. You might even want to try your hand at a hike or a bike ride while you're at it.
You'll find Underhill Valley in the Waikato, making it a convenient road trip from anywhere in the upper North Island.
#2: Lake Wānaka – North Island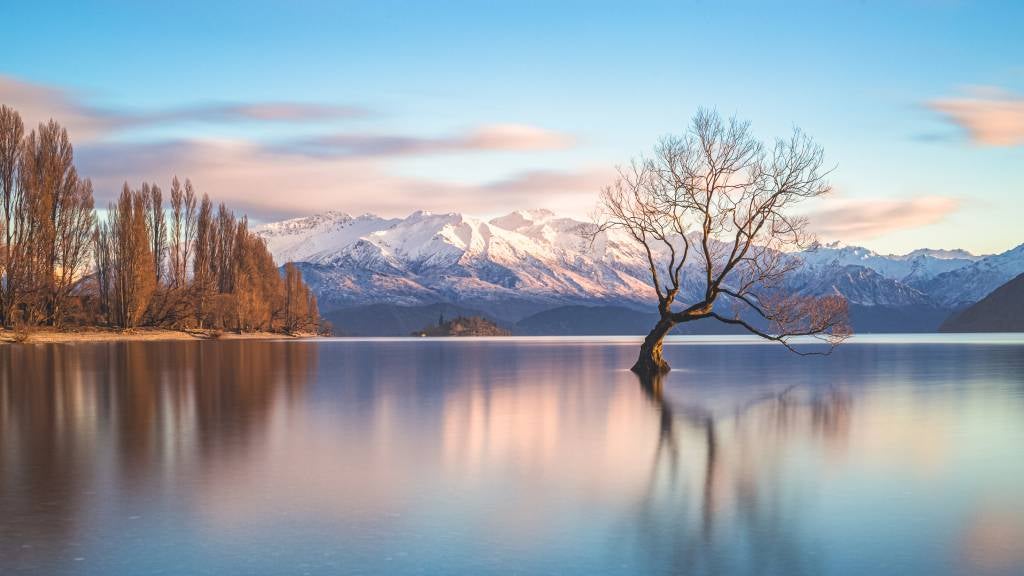 The beautiful Lake Wānaka has four distinct seasons and so many options for both glamping, camping and road tripping to your heart's content. Glamping in Lake Wānaka offers a unique and unforgettable experience surrounded by breathtaking natural beauty.
You'll find that the picturesque setting of the lake and surrounding mountains creates a stunning backdrop for all your fave outdoor adventures such as hiking, kayaking, and fishing. If glamping is your thing, there are places that offer luxury tents or geodesic domes, so you can immerse yourself in nature without sacrificing comfort. From stargazing under clear skies to savouring gourmet meals showcasing local cuisine, glamping offers relaxation and rejuvenation in an eco-friendly and accessible way.
#3: Akaroa – South Island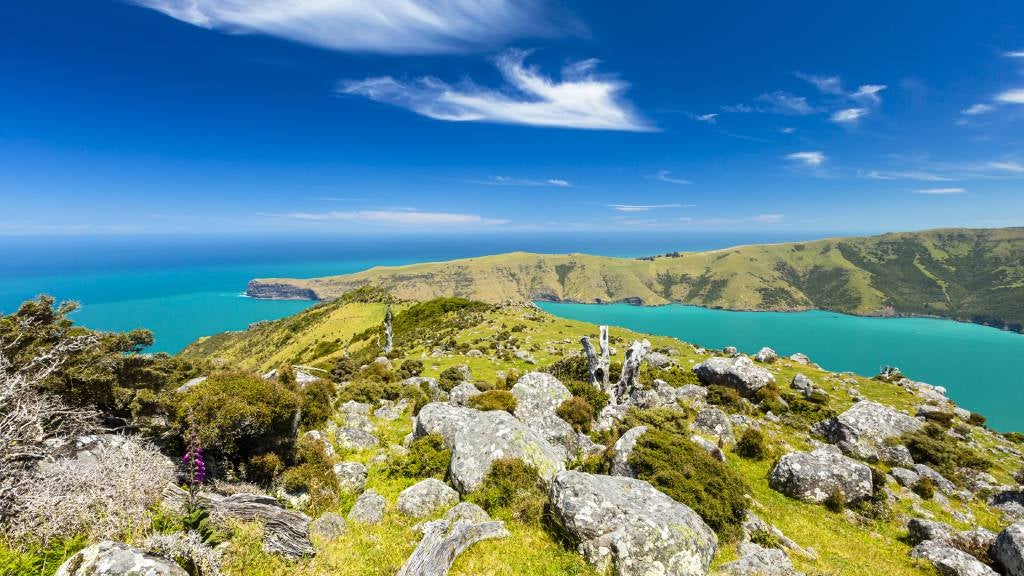 Glamping or camping in Akaroa will give you a truly unique and magical escape in a charming coastal town where you will be surrounded by nature and wildlife. Load up the car, pack in the ankle-biters, stock up on Perky Nanas and set off into your next adventure.
You'll find glamping sites that offer a unique blend of luxury and nature, and you can go as hard or as chill as you like. Wake up to breathtaking views of the sparkling harbour and rolling hills, and indulge in outdoor activities like dolphin watching, hiking, and exploring the town's French-inspired heritage.
You'll find options ranging from luxury tents to cozy cabins where you can unwind, recharge, and create lasting memories with your fam bam in this idyllic paradise.
#4 Te Ana – South Island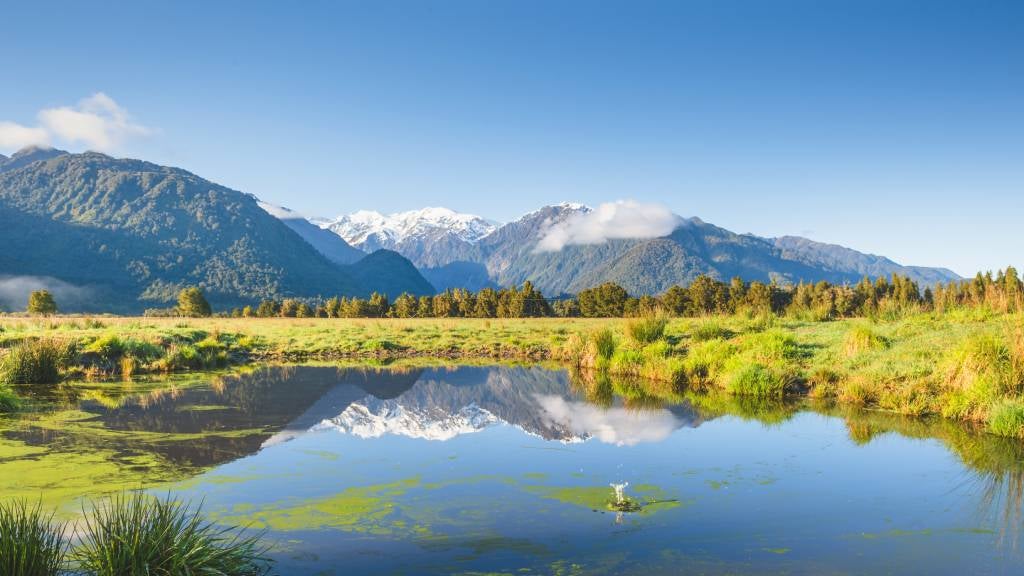 Looking for a truly enchanting escape? Then Te Ana could be perfect for you! Known for its geothermal wonders and ancient rock art that has to be seen to be believed, it won't disappoint. You can chill out amidst hot springs, geysers, and lush landscapes, while immersing yourself in luxury safari tents or charming cabins while being surrounded by the region's breathtaking natural beauty. Or do it the old school way, and dust off the tent in the shed, check the air mattress for holes, and enjoy the gorgeous surrounds in a more budget-friendly style.
While you are there, indulge in soothing hot spring baths, explore nearby geothermal parks, and witness the awe-inspiring geysers. It's a perfect blend of relaxation and exploration, offering a memorable retreat that you and the family (or you travelling solo!) will never forget!
Love Our Land? Find more places to adventure
14 Aug 2023