Your guide to saving for your dream boat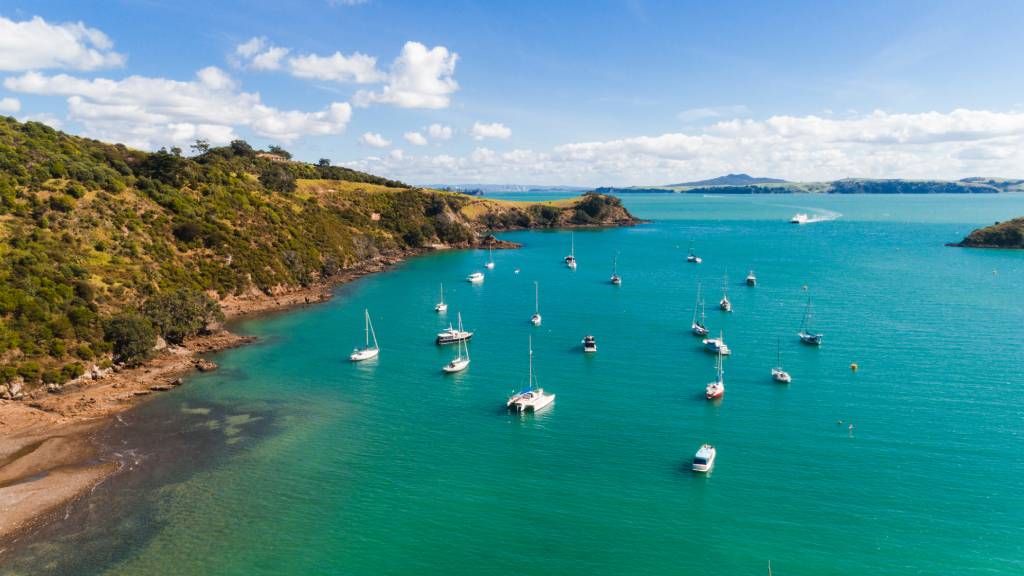 Thinking about buying a boat? You're not alone – we're a nation of diehard boat lovers. In fact, Auckland alone is known as the 'city of sails' with more boats per capita than anywhere else in the world!
And whether you're hoping to buy a tinny for a little weekend fishing, a houseboat to call home, or a yacht you can sail around the world on, it's essential to do some research and put a budget in place to save.
Owning a boat in New Zealand
Our country is pretty much any mariner's dream, with 15,000-odd kilometers of windswept coastline to explore, countless islands to check out, and dramatic beaches to drop anchor at.
There are also more than 120 affiliated yacht clubs here, and more than 300,000 Kiwis are members of a yacht club – so it's fair to say we have a highly competent and popular marine industry (content courtesy of Tourism NZ).
Buying a boat
As with a car, you've got two options when it comes to buying a boat – purchasing new or used.
Well, if you buy new, you'll probably spend more. The upside is that you can customise the boat to your needs, get out on the water straight away, and have the peace of mind of a warranty in case something goes belly up.
If you buy used, you may buy either privately, through auction or from a dealer. Keep in mind that when purchasing a boat from a private seller, auction or tender, you won't be covered by a warranty under New Zealand law. But you may still have some recourse – read up on consumer protection laws and your rights before buying. You should also run through this government checklist for any second-hand boat you're considering buying, just to protect yourself and your purchase.
Buying from a marine dealer will mean that the second-hand boats will have undergone checks, you'll be covered under NZ consumer law and may have a warranty.
How to budget and save for a boat
Do your research: Decide what type of boat you want to buy, whether you're looking to purchase it new or second hand. Then you can browse makes and models online.
Factor in other costs: Aside from the upfront cost of purchasing the boat, what other costs do you need to consider? Things like storage or a spot at a marina, fuel, boating lessons, insurance and maintenance should all be calculated in.
Review your budget: To save for a big purchase such as a boat, you may need to look at your existing budget and work out where you can cut back. Do you need that extra TV streaming service? Can you cut back on takeaway or going out so you have extra funds to put towards your dream boat?
Choose a savings goal: You might like to split this goal into months and work out what you can afford to put away each month. If you ever have extra money, you can send it to your boat fund to help you reach your goal faster.
Go shopping: Once you've got a deposit for your boat (or the full amount, you over-achiever, you) it's time for the most exciting part: boat shopping. Like buying a car, you'd never buy a boat without taking it for a test drive, and this can help you figure out which boat best fits your needs. You'll also want to look into putting insurance in place for your new boat and work out the best way to finance it if you're going to be paying it off.
Buying a boat for the first time can be a hugely exciting step and it's essential to do your research, calculate all the costs (not just the purchase price) and create a savings budget to ensure your dream's within reach.
Happy sailing!
25 Nov 2020