Is it cheaper to travel abroad or domestically?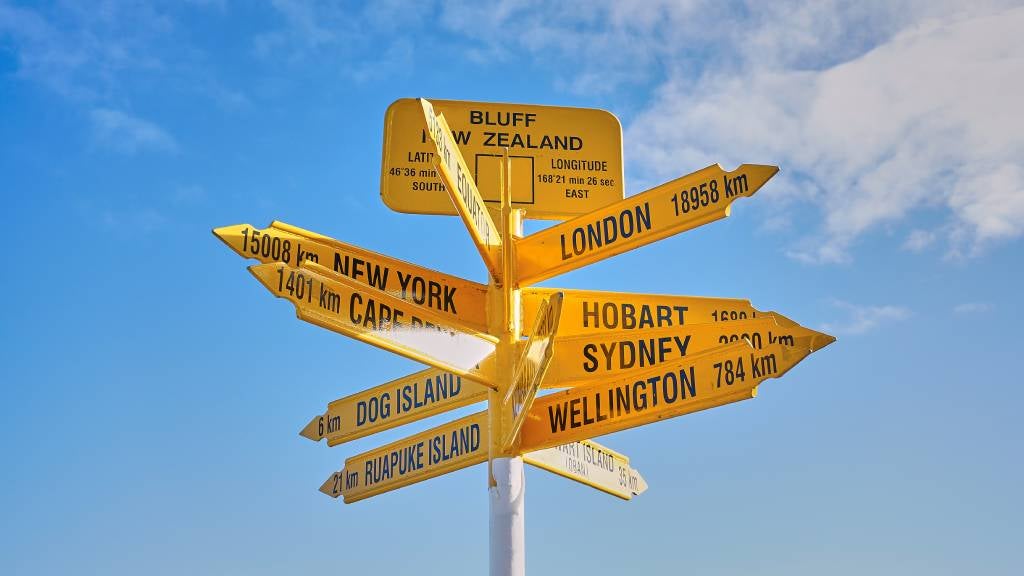 With the world open to us, we're once again pretending that Kiwis aren't flightless and we're planning all sorts of travels and adventures.
Yet with the cost of living fluctuating around the world, the question arises: is it cheaper to travel around here, or to fly somewhere where lettuce doesn't cost almost $6 a head?
Let's investigate.
The cost of travelling domestically
The best part of travelling in New Zealand, cost-wise, is the price of flights. Unless you're flying on a holiday or at the last minute, you can usually fly between the main centres for under $200 return*.
Sadly, that's both the start and end of the great deals when it comes to travelling domestically.
When it comes to accommodation, websites such as bookabach and Airbnb can offer an alternative to hotel stays, although they aren't much cheaper. Low-priced budget nights for private spaces typically start at $100 per night, but easily go further into the hundreds if you're looking for a larger space, anything centrally located, or with perks such as a hot tub or spectacular view.
As for activities, it truly depends on what you do. But for an idea of costs, here are a few examples of some of our top attractions:
The cost of travelling internationally
So how does that stack up against jumping on a plane that you need a passport for?
Usually, the flight is the most expensive part. If you're looking at exploring major cities around the world, flights can easily be upwards of $3,000 for a return trip. That alone can be more expensive than even a luxurious getaway within New Zealand.
However, not all international destinations come with such a high price tag.
For example, direct return flights from Auckland to Apia, Samoa can be under $1,000 at many times of the year. You might also be able to find round trip tickets to Bali or Bangkok for $1,500 or so.
The draw of these cities and regions is that once there, many costs are pleasantly low.
In Samoa, you can stay in a beautiful beachside resort for less than $200 per night, but even a simple cute bungalow can be found for under $100 per night. It's even better in Bangkok, where fancy hotels can be found for around $150 per night, and simple hotel stays can be just $20-$30 a night.
So how about activities:
Car rental in Bangkok: Starting at $30 per day
Entry to the Ubud Monkey Forest in Bali: $2 (no, that's not missing any zeros)
A full day tour to see the turtles by kayak in Samoa: $180 per adult (lunch included)
A guided half-day temple tour in Bangkok: $183 per adult
A massage in Bali: $7.50
Perhaps unsurprisingly, the price of activities varies greatly, but there are some affordable deals that make the pricier airfares seem totally reasonable.
Ways to minimise the cost of travel anywhere
To keep your travel costs low no matter where you go, keep these tips in mind:
Travel during off-peak seasons
Don't forget to look at trains and buses to get around once you're there
Use deal comparison sites to find the best prices
Look for specials for travelling as a couple/family/solo
Stick to more affordable accommodation if you know you'll hardly be there
Book far in advance to avoid last-minute high prices
Do a supermarket shop when you arrive to avoid the higher costs of eating out for every meal
Look for free tours and activities
Use public transport or walk and see the sights!
Look for package deals on attractions if you plan on visiting lots of them
Consider travel insurance to help cover unexpected costs such as eligible medical bills
Plan ahead
With a bit of planning and savvy, you can enjoy an affordable adventure here at home or even overseas without shattering the piggy bank. Whether you're travelling abroad or to the local beach to catch up with friends, live life to the fullest knowing you have protected your family financially with life insurance.
Disclaimer
*Flight costs based on a Jetstar online search made on February 8, 2023. Accommodation costs based on AirBNB, Bookabach and Booking.com.au online search made on February 8, 2023.
21 Feb 2023