The first 5 things to do if you become unemployed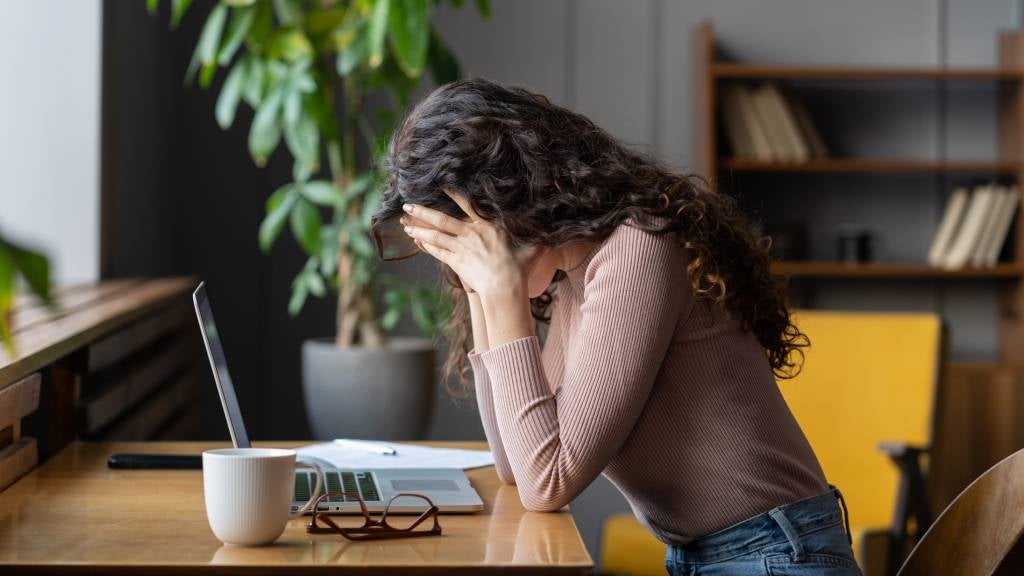 As much as many of us wish we didn't need to get up and go to work, the tough reality of unemployment can make anyone careful what they wish for.
The unemployment rate in New Zealand for the December 2021 quarter was relatively low compared with other countries, but when it rises, many Kiwis may find themselves in shock and at home on a work day.
In such challenging times, it may help to take control of the situation. To offer some expert advice on the topic, we asked career specialist and author Caroline Sandford for her input. Caroline covers this topic further in her book 'Love Your Career Forever', but has offered her top tips for us here:
1. Review your financial situation
According to Caroline, one first step you could take is to review your financial situation and note down a budget with your income and outgoings.
"This provides the opportunity to work out how long before you need to bring in an income," she explains.
She says it will also help you to:
Determine whether to consider shorter term opportunities such as temping or where projects are required.
What conversations you may need to have with your bank and insurers to see if you can have a 'payment holiday'.
See what benefits may be available for you to apply for.
Decide what other support you may be able to seek from family and friends.
This step will essentially help to give you a basic timeframe for when and how you need to take action so that you can at least ensure your main financial needs are covered until you are able to find a new job.
2. Update your resume
The next step is to start preparing for your job hunt, which means updating the tools in your job-hunting toolbox.
"Make sure that your CV and LinkedIn profile are up-to-date. They should be focused on what you want in the future (not just what you have done in the past), highlighting your strengths, your achievements and the value that you add," suggests Caroline.
This is a great tip, as it can help potential employers to see the connection between your past work and your role with them in the future. It will ensure they see just how your experience will work for them.
You can also make subtle changes to your resume depending on each job you apply for. This would mean highlighting or expanding on specific experience or skills that would be most relevant for the position.
3. Consider a career change
You might take this moment to consider a career change. Is the work you do fulfilling you emotionally and creatively? Is there something else you think would better meet those needs?
"If possible, take time to reflect if you want to continue in the same field, this may be an opportunity to go towards something that you would find more fulfilling," says Caroline.
A career change could be a completely new role, or simply a sidestep from your current position. You might also consider going back to school or taking time out to retrain if those options are feasible as per step one.
Of course, be sure to research the current job market before making the leap to ensure there are plenty of opportunities for you should you make the switch.
4. Support yourself
Throughout this process, take the time to look after your mental health as well. Any job change can be emotionally taxing, but to become unemployed can be especially tough.
One paper from Motu in 2021 suggests that 30,000 workers lose their jobs every year, and the results can include short and long-term financial loss as well as a deterioration in mental health, breakdowns in relationships, and negative impacts on physical health.
Caroline even states that job loss can lead to a variety of emotions in the same way that grief does.
"Make sure that you take the time to acknowledge your emotions, and to then put some positive strategies in place to support you through the process. This might include finding someone to talk to, ensuring that you get quality sleep, exercising regularly, eating healthily, and establishing a routine," she says.
As much as it's important to take action and make progress towards a new job, it's also vital to stay positive, look after your mental health and prioritise your wellbeing throughout the process.
5. Expand your job search
When it comes time to begin your job search, it's great to start with the traditional avenues such as on sites like Seek and Trade Me, and in the classifieds of your local papers.
However, don't forget that not all jobs are listed through traditional avenues.
"When looking for your next opportunity, remember to consider all ways to secure work – not only the traditional job search of applying for vacancies, but also tapping into the 'hidden' job market where opportunities come through word of mouth or referral. The hidden job market is actually where most jobs are found, so start having some curious conversations with your contacts – you never know where it will lead," suggests Caroline.
Sometimes it can be all about who you know, rather than what you know, so don't be shy about getting in touch with old contacts and asking if they have any leads.
For when something else stops you from working
Job loss can be scary for many reasons, but the largest is usually financial – how do you pay the bills without income?
Similarly, if you were seriously injured – or worse – this can also affect your income and ability to work. In that case, life insurance may be able to offer some relief. Consider taking a look at the benefits and request a quote to learn more.
20 Mar 2023